Aussie commission highlights conflicts
October 8 2018 by Nick Ferguson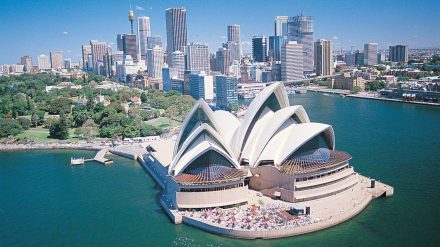 Australia's long-running investigation into the financial services sector is threatening to up-turn the way that life insurance is sold in the country.
Having run its rule over the country's biggest financial players, including AMP, ANZ, CBA, NAB and Westpac, Commissioner Kenneth Hayne's interim report has questioned the way that products are sold by these monolithic financial one-stop-shops — and particularly the role of so-called advisers.
Hayne was scathing in his criticism of the financial industry in general and questioned whether it is possible to regulate the inherent conflicts of interest generated by paying bonuses and commissions to advisers working within vertically integrated financial institutions.
"The choice between interest and duty is resolved, more often than not, in favour of self-interest," he writes.
Examples given during the hearings included multiple cases of advisers recommending that customers cancel their existing life insurance policy and replace it with a new one, purely to generate the maximum rate of upfront commission payable, as well as many other examples of advice that was of little or no benefit to the customer, but generated fees for the adviser.
Regulators had already made changes to the way life insurance sales are incentivised under the conflicted remuneration reforms included in the Future of Financial Advice (FoFA) package of legislation, but the report notes that selling life insurance products is still rewarded by upfront and trail commissions, which it says creates a misalignment of incentives.
More broadly, Hayne writes that the findings of the investigation "deny a fundamental premise for the legislative scheme of the FoFA reforms: that conflicts of interest can be 'managed' by saying to advisers, 'prefer the client's interests to your own'. Experience (too often, hard and bitter experience) shows that conflicts cannot be 'managed' by saying, 'Be good. Do the right thing'."
The implication seems to be that such incentives could be banned altogether. "What evidence is there that shows that the costs of doing away with payment by commission will outweigh the benefits of improving the overall quality of advice that is given?" asks Hayne.
Problems in the industry run far deeper than a few bad apples, according to Haynes. Even the regulator comes in for criticism, after revelations that it had seemingly ignored red flags raised by its own research, including findings that vertically integrated institutions regularly replaced financial products unnecessarily.
A report by the Australian Securities and Investments Commission (ASIC) into such institutions showed that 65% of funds invested in insurance were invested in an in-house product, yet it has done little to address the problem.
"ASIC's detailed research produced a report that revealed matters of serious concern," writes Hayne. "It may be said that its enforcement activities did not reflect the gravity of what its work revealed."
The report also criticises the sales practices of add-on insurance tied to home loans, car loans and consumer credit. The extremely low loss ratios associated with these products suggest to Hayne that the products, while profitable for the providers, offer poor value propositions for consumers.
Figures published by the Australian Prudential Regulation Authority recorded an ultimate net loss ratio for consumer credit insurance of about 20%.
Similar complaints related to the sale of funeral insurance, and particularly the practice of selling it to people, often within aboriginal communities, under the age of 20.
The effect of Hayne's findings are yet to be seen, but they will likely result in further restrictions — and perhaps dramatically so — on how life insurance sales can be remunerated, particularly by vertically integrated financial institutions. Such an outcome would probably encourage some of these players to get out of the insurance business.
Indeed, this is already happening. In September 2017, CBA announced that it was selling its life insurance business to AIA and in July it said that it would seek to sell the remainder of that business. Expect more.