Insurance asset managers to favour Asia after Covid-19
May 22 2020 by Nick Ferguson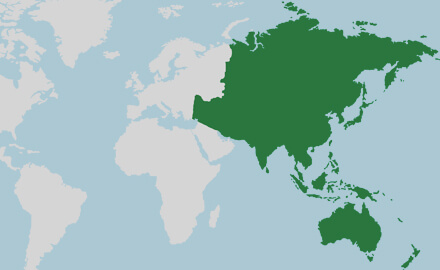 Insurance asset managers are considering allocating more of their investment portfolios to Asia in the wake of Covid-19.
One of the most surprising lessons from this real-world stress-test has been the relative outperformance of emerging economies compared to advanced economies, and this is being taken into consideration as investment managers adjust their portfolios.
"Everyone should be looking at Covid-19 and re-running their model," says Paul Sandhu, Asia-Pacific head of multi-asset quant solutions and client advisory at BNP Paribas Asset Management. "This is a new data point and it's a substantial one."
Emergency readiness, according to Sandhu, should be a key variable when allocating across markets to build long-term sustainable portfolios and Covid-19 has thrown new light on which economies are most resilient to global shocks.
China might have been the source of this new coronavirus, but its ability to effectively contain the virus and re-open its economy stands in stark contrast to the ineffectual response throughout the world's wealthiest countries.
"China has more tools available and their policies can be operated in a much quicker manner." Paul Sandhu, BNP Paribas Asset Management
It is not only China that has been successful. There have been fewer Covid-19 deaths in all of South-East Asia than in Belgium.
The reasons for this discrepancy are not yet well understood and will undoubtedly be the subject of considerable study over the coming years, but it is an outcome that few would have predicted — and that means models will need tweaking.
The bottom line, says Sandhu, is that the tools needed to respond to this emergency were not available to "crush the spread" of Covid-19 in the most advanced economies.
"China has more tools available and their policies can be operated in a much quicker manner," he says.
In another sign of its ability to move quickly, on May 22 (today) China's government decided to remove the GDP growth target for 2020 and not replace it.
Stimulus
The tools deployed in Asia have also been much less costly. Governments around the world have spent roughly US$9 trillion to support economic growth during the pandemic, according to the IMF, the vast majority of which has been in rich countries.
And these are just the upfront costs. The long-term effects of shutting down schools and universities, and furloughing millions of workers will be felt for years.
Moreover, weak growth, low interest rates and high levels of public debt mean that many advanced economies have limited firepower for conducting such stimulus, whereas high-growth economies have considerably more ability to react tactically to economic disruption.
Indeed, China's reaction to the 2008 global financial crisis has been credited with helping to kickstart the global economic recovery.
In the wake of Covid-19, Asia's high-growth economies may need to be given more credit for their resilience – although India is still struggling to contain the outbreak.
Asset managers will also eye the relatively low insurance penetration rate across Emerging Asia – with premiums having the potential to grow for decades.
"If an economy is able to ride through these types of events without too many nicks, then it should definitely be considered in higher regard," says Sandhu.
Conventionally, a lack of resilience is one of the defining characteristics of emerging markets, where weaker regulation of banks and other financial institutions is said to increase sensitivity to global financial shocks.
Covid-19 crisis will influence how investment managers assess countries' readiness to manage future crises.
For example, the IMF has found that a 60% spike in US volatility — about half of what was experienced in the first quarter of 2020 as a result of the Covid-19 pandemic — or a capital outflow equal to 2% of GDP in a quarter can push a typical emerging market into a recession.
And it is certainly true that Covid-19 has caused significant outflows as investors have sought to reduce risk and park their assets in safe havens such as the US dollar. But in the longer run Asia's resilience may become more broadly appreciated by investors.
"It's a piece of information that we didn't necessarily have before," says Sandhu.
In practice, most insurance portfolios have some kind of downside protection to limit losses, which reduces exposure to tail risks such as a global pandemic, but the Covid-19 crisis will nevertheless influence how investment managers assess countries' readiness to manage future crises, says Sandhu.
Given the threat from climate change, such calculations are becoming increasingly important.
If Covid-19 is a test run for how governments will respond to the escalating series of emergencies that will be created by rising global temperatures, Asia (albeit with some exceptions) has emerged with much greater distinction than its wealthier peers.