Coordination needed to fix underinsurance
October 26 2018 by Nick Ferguson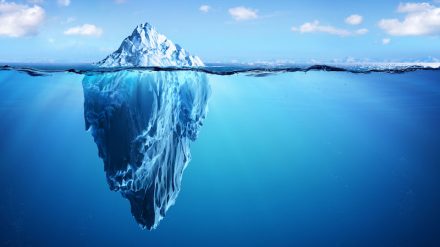 Asia has the dubious distinction of leading the world in underinsurance, with Bangladesh, Indonesia and the Philippines topping the charts in Lloyd's latest multi-year study into underinsurance.
Measured by the size of their economies, Bangladesh has the biggest insurance gap at 2.1% of GDP, estimated at US$5.5 billion, while Indonesia is at 1.4% of GDP, and then the Philippines at 1.3%. In absolute terms, China has the world's biggest insurance gap by far at US$76.4 billion, followed by India at US$27 billion and Indonesia at US$14.6 billion.
"Insurance is a major contributor to disaster recovery, often providing the quickest financial crisis relief available," said Bruce Carnegie-Brown, chairman of Lloyd's. "The terrible earthquake and tsunami disaster on the Indonesian island of Sulawesi underlines the important role that insurance can play by increasing financial liquidity in catastrophe affected areas."
However, it is not just emerging Asia that is affected. Even Japan has slipped into underinsurance territory since the last Lloyd's report in 2012 as insurance uptake has not kept pace with the changing risk landscape and potential losses.
But as another super typhoon bears down on the Philippines, it is evident that the region's emerging economies face the brunt of the underinsurance problem as poverty and a lack of economic resources has an effect on investment in insurance, disaster prevention measures and early warning systems.
Even as these countries get richer, the tendency for insurance adoption to lag economic growth means that the value at risk can grow substantially in absolute terms, as evidenced in China, India and Indonesia.
Insurance levels don't just vary across countries. The Lloyd's study shows, unsurprisingly, that real estate is the best insured sector with a 0.74% industrial insurance penetration rate, up from 0.59% in 2012, while manufacturing has the lowest penetration at 0.17%, down from 0.24% in the 2012 report.
The fall in manufacturing protection seems at odds with the sector's growing risk exposure, but may reflect a variety of contributory factors. Thin margins in this highly competitive sector lead manufacturers to accept greater levels of risk, for example. Insuring complex machinery can also be challenging, leading to sub-optimal levels of insurance.
But it is also the case that manufacturing is moving from high-income countries with high levels of insurance penetration to lower-income countries with lower levels of insurance. Yet this shift of manufacturing, mostly to Asia, often means incurring higher levels of risk, as was demonstrated in 2011 when a heavy monsoon season in Thailand caused widespread flood damage, with 5.5% of the country's total landmass affected, resulting in total insured losses of US$16 billion versus uninsured losses of US$34 billion.
Asia suffers more floods than any other continent — more than 600 since 2008, with four of the top 10 most serious floods since 2008 occurring in China.
As climate change warms the atmosphere, such floods are forecast to become more frequent and more severe. It is predicted that sea levels will rise 30cm by 2040, which the World Bank estimates could result in the loss of about 11% of crop production in South-East Asia.
Indeed, flooding is already the most common natural disaster, with the annual GDP at risk from flooding estimated to be US$42.9 billion globally according to Lloyd's City Risk Index — compared to earthquake at US$33.9 billion and drought at US$8.9 billion.
Closing the gap
Lloyd's concludes that there are several factors holding back customers from buying more insurance. "There is a lack of understanding of the value of insurance," the report says. "Too often it is seen as a discretionary cost — a nice-to-have, rather than a must-have. Even if customers see the value of insurance, in some cases they can't afford it. And sometimes the products available don't exactly meet the risk needs of the customer."
The industry needs to work together, and with policymakers, to develop solutions that manage risk in emerging markets where a growing share of global economic activity is taking place.
Another part of the solution to helping at-risk communities is better data, so that cash-strapped governments can make better assessments about where to spend money to do the most good.
"Those who can't afford the additional costs of building resiliently are even less likely to be able to afford to rebuild after a disaster," said Daniel Stander, global managing director of RMS. "Being able to quantify accurately the benefits of investing in resilience is therefore fundamental."