Asia's regulatory arbitrage
February 22 2019 by Nick Ferguson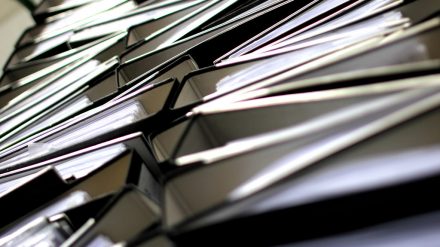 Shares in AIA hit a record high this week, closing above HK$75 for the first time since listing in 2010 as investors anticipate a good earnings announcement next week.
The strong performance is a reflection of the global rebound in stocks so far this year, optimism about growth prospects in Asia and also AIA's ability to compete with international rivals such as Prudential, which is in the process of shedding its UK and European business to focus on Asia.
Indeed, the Pru's decision to lop off its lacklustre European business is driven at least in part by a desire to level the playing field with the likes of AIA and escape the constraints of compliance with Solvency II.
Three years after implementation of the new regulation in Europe, it is not clear that the benefits to the industry have outweighed the costs. Insurance Europe, which represents 34 European insurance associations, has raised "serious concerns" about the current review of Solvency II by the European Commission.
"While the industry welcomes the Commission's aim of simplifying Solvency II and increasing proportionality in its application, the proposals lack ambition in several important areas," it said in a statement in December. "Unless the final text is improved, the Commission will miss a key opportunity to remove barriers to long-term investment and to unlock insurers' capacity to support the growth that Europe's economy so desperately needs."
Few doubt that there are benefits to the broad principles of a solvency-based approach to regulation, but many insurers say that Solvency II has introduced unwelcome constraints. Close to half of European insurers say the regulation has harmed their ability to invest in equities, long-term bonds, private placements or unrated debt, according to a survey last year by Insurance Europe.
At a time when investment portfolios are under strain due to low interest rates, such limits can be a significant burden. The new rules have also had an effect on products, with many companies withdrawing from the sale of long-term savings products with guarantees.
Insurance Europe president Andreas Brandstetter, who is also chairman of UNIQA Insurance Group, has described the regulation as "overly conservative" and complained that it "treats insurers as if they were short-term traders when they are, in fact, mostly long-term investors".
In Asia, only four markets follow a Solvency I type of approach for determining capital requirements — Brunei, Hong Kong, India and Vietnam — and Hong Kong and India are planning to move to a risk-based capital approach. And with a one-year reprieve on IFRS 17 implementation, insurers in Asia may have the luxury of focusing on running their businesses in 2019.
Even so, it is not clear that investors see much upside for the Pru in shedding its EU operations. Since announcing plans to demerge the business last March, shares in Prudential have tumbled more than 20%, while AIA is up more than 10% during the same period.
Perhaps investors would like to see the Pru also shed its US operations. Or perhaps they care less about regulatory arbitrage than they do about fundamentals, management, strategy and execution. It remains to be seen how the Pru will handle those when it is finally spun off at some point during the next year.