Asia's mixed P&C renewal picture
January 8 2020 by Yvonne Lau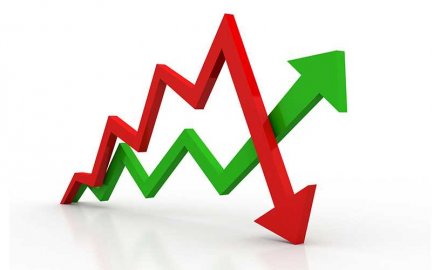 While reinsurance market conditions remain healthy and stable overall, the 1.1 P&C renewal season was defined by significant country-by-country variations as reinsurers increased segmentation.
According to Guy Carpenter's 2020 Renewal Briefing, global reinsurance rates rose about 5% but remained relatively flat across the board in Asia.
"The (re)insurance sector is undergoing a period of transition as risk quantification strategies incorporate new information and risk appetites are adjusting accordingly." Peter Hearn, Guy Carpenter

Indeed, as risk considerations and market conditions change, reinsurers have tweaked their risk profiles and made market adjustments. Notably, climate considerations are seeing a heightened priority.
Overall, global reinsurance capital and capacity remains abundant, with dedicated reinsurance capital rising by 2%, but capacity was somewhat challenged by certain stress classes.
Insurance-linked securities capacity growth broadly stalled over the last 12 months, and in some cases reduced, with collateral trapped from losses emerging in 2019 as well as loss development from prior year events in 2017 and 2018.
Peter Hearn, president and chief executive of Guy Carpenter, commented: "The (re)insurance sector is undergoing a period of transition as risk quantification strategies incorporate new information and risk appetites are adjusting accordingly."
He added: "At January 1 … there was more than sufficient capital relative to demand for most renewal placements, even as reinsurers navigated elevated losses and adjusted underwriting assumptions to reflect changing perceptions of risk. However, market conditions have clearly tightened and negotiations became a function more of price than capacity."
Segmentation
Across property lines in Asia, pricing differentials were often very significant, as a result of reinsurers taking an increasingly segmented approach, according to Willis Re's 1st Review report.
While reinsurers had a greater appetite and flexibility in structured solutions, there was also an increased interest in catastrophe model evaluation. The broker also noted that proportional terms and conditions were not noticeably hardening.
Showing the complexity of the picture, China saw rates vary between rises of up to 10% for loss free accounts and catastrophe pricing varying between a decrease of 6% and increase of 8%.
The soft market in Indonesia continued with rate reductions across the board as appetite from reinsurers increased.
In Australia, capacity is relatively plentiful as global reinsurers turn to the Pacific region to help diversify exposure. However, there was continued reinsurance pricing pressure on loss affected layers, with buyers seeing some reinsurer panel turnover.
In Asia overall, there was negligible risk-adjusted pricing pressure, according to Guy Carpenter's Renewal Briefing, offset by the region's benign loss activity even in the face of consistent and significant damage from Japan's typhoons.
Casualty firming
Casualty global reinsurance renewals saw a firming environment, due to "higher loss cost expectations and weakened balance sheet reserves," noted Guy Carpenter's Renewal Briefing.
While Australia's casualty renewals were stable, with sufficient capacity, some rate increases were seen in correlation with large claims activity or adverse loss development; meanwhile long-term relationships were prioritised.
China especially, saw a boom in casualty capacity. Casualty is one of the nation's fastest growing classes as domestic players seek to diversify beyond property – buyers are looking for more competitive quotes, noted Willis Re.
Despite some tough and drawn-out negotiations this renewal season, the market's stable position and ample capital will hopefully lead to more capital inflow for Asian growth opportunities.