Asia's last insurance frontier
March 10 2017 by Nick Ferguson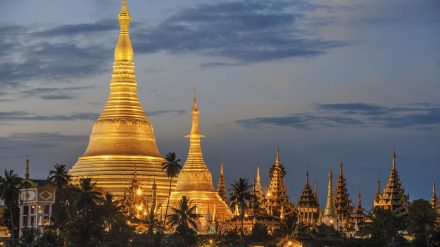 Foreign insurers have been waiting for the opportunity to do business in Myanmar since 2015, when they were first allowed to open representative offices.
Those offices are largely symbolic gestures aimed at getting a foot in the door, or being at the front of the queue, for when they are formally allowed to apply for insurance branch licences, although three Japanese insurers — Tokio Marine & Nichido Fire, Sompo and Mitsui Sumitomo — are apparently operating in the Thilawa special economic zone.
The industry is otherwise entirely local. Indeed, the 12 Myanmar insurance companies are all required to offer the same pricing on policies and can compete only on branding and customer service. Reinsurance is also domestic, with the local insurers essentially co-insuring each other.
All of this means there is a significant opportunity. Myanmar is a relatively large country with a population of over 50 million — more than South Korea. Yet the country's entire economic output amounts to little more than US$1,000 a year per person.
Insurance penetration is unsurprisingly low — even in the motor sector, most drivers do not have insurance — but an influx of foreign competition could help spur development of the market.
According to statements the regulator made last September, liberalisation is scheduled to happen this year after consultation with local and foreign insurers to decide the best way forward. "We're going to speed up liberalisation, meaning we are going to allow foreign players," U Thant Zin, an official in the financial regulation department of the finance ministry, told the Myanmar Times.
"There is a requirement to open up the market because we need technical expertise and knowledge, especially in areas like life insurance," he said. "To get that technical expertise we need to invite foreign insurers."
Given the undeveloped nature of the local market, it is likely that the liberalisation roadmap will be structured to require foreign insurers to set up joint ventures with local players.
"We welcome foreign insurers, but allowing 100 percent foreign-owned insurers is very dangerous," said U Soe Win Thant, general manager of Global World Insurance Company, in the same article. "What we want is to prepare joint-ventures. Partnering will be the best way for the country and for our people, as well as for foreign investors."
However, there is at least one obvious problem with this plan: There are currently more than 20 foreign firms with representative offices in Myanmar and just 12 local insurance companies.
So while there are certain to be challenges, this is shaping up to be the year that Asia's last insurance frontier opens up.