Asia's insurtech edge
August 11 2017 by Nick Ferguson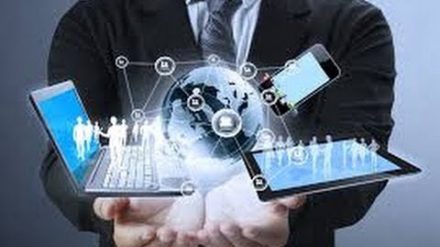 Traditional insurers are accelerating their insurtech investments and partnerships as they seek to avoid disruption, but the industry in Asia seems to be playing a limited role in the search for an innovation edge.
This is not surprising given the maturity of insurance markets in the region. In China, for example, insurtech basically means online distribution of retail products — and not by disruptive startups, but mostly by traditional insurance companies. In markets that are growing fast, it makes sense that innovation focuses on shifting more policies, and it is certainly true that the industry in China has found some success selling policies through smartphones, particularly aimed at the growing online shopping phenomenon.
In contrast, much of the excitement around insurtech investment in developed markets is now focusing on creating greater efficiencies all the way from the back office to the front. For example, entrants at PwC's Startupbootcamp this year included ideas aimed at enhancing claims management, pricing, product design, underwriting and risk management. And that was just in the artificial intelligence category.
In established markets that are growing slowly, it makes sense that innovation is focused on reducing costs, improving efficiency and creating new types of products.
"The growing maturity of AI (machine learning) and data ubiquity will facilitate the insurance industry's evolution from a 'protection' model to a 'preventative' model," Mark Falconer of LV= told PwC. "Such a move doesn't suppose that insurance will no longer be required, however it does mean we will have to re-define what 'insurable risk' is, and in doing so it will surely make more risks insurable."
Data from CB Insights shows that global insurtech investment totalled US$1.7 billion in 2016, with both the volume and value of deals roughly doubling since 2014. Driving this growth is analytics, artificial intelligence and the internet of things, according to analysis conducted by Accenture into 450 insurtech deals, which found that this trio of technologies collectively accounted for 56% of the total number of deals that took place in 2016 and about 70% of the total value invested.
Very little of this investment is happening in Asia and there are few genuine disruptive startups that have emerged in the region. The name that tends to come up most often is ZhongAn — an arm of Ping An that mostly sells return insurance to online shoppers who buy goods through its partners, Alibaba and Tencent.
This is slightly at odds with the often breathless discussion of the current state of insurtech innovation in markets such as China or India, but it is also an indicator of the significant opportunity that still remains to create value through technology in these growing markets.
A recent report by Oliver Wyman forecasts that premiums sold online in China will rise by 29% between 2015 and 2020, but it also predicts that much stronger growth will be seen in other parts of the insurtech universe — 47% through technology-enabled upgrades such as wearables and telematics, and 76% from ecosystem-oriented innovation such as analytics, which is where online insurers such as ZhongAn are focused.
Regulators will have an important role to play. In China, industry watchdogs have sometimes been too conservative. Just this week, the central bank said in a report that it is considering tightening its oversight of the fintech industry in general, though it undoubtedly has a difficult job given the aggressive tactics and cut-throat competition in the country's financial sector.
Even so, CIRC has generally been encouraging of insurance innovations that are genuinely focused on risk transfer — as opposed to investment. ZhongAn's return insurance business has certainly been a success and it has explored other products such as flight-delay insurance.
The fact that China's insurtech industry doesn't look much like its developed-market counterparts could ultimately be an advantage. Disruption is not a very meaningful term in a sector that is still young and growing rapidly — and the great benefit this affords is the relative lack of legacy issues.
"As insurtech innovation continues at pace, one of the biggest challenges for incumbent insurers is whether it is possible to fully modernise a legacy insurance business," observed Murray Raisbeck, global co-leader of fintech at KPMG, speaking about the challenges facing traditional insurers in developed markets in a recent report.
"It may be more efficient to build a greenfield, purely digital insurer, migrating the existing customer base — otherwise executing on a customer-centric strategy will be delayed and allow insurtechs to acquire market share."
This is precisely what companies such as ZhongAn are doing, and this may ultimately give them the edge in the future.