Asia's first sidecar
December 14 2018 by Nick Ferguson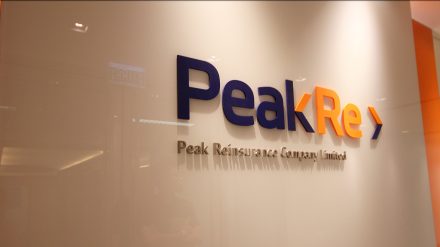 Peak Re launched Asia's first sidecar transaction this week, demonstrating that capital markets investors have plenty of appetite for risk from this region.
Indeed, the Hong Kong-based reinsurer upsized the deal from US$50 million to US$75 million after what it describes as an "overwhelming response" from investors to the transaction, which is structured through Bermuda-domiciled special purpose vehicle Lion Rock Re.
It is a significant deal for the region, but also for a reinsurer that has been in business for just six years. The ability to share quota with capital markets investors will allow it to increase the size of its book without the need to grow its capital base.
"We see it as a vote of confidence in Peak Re's track record as well as in Hong Kong," said Lawrence Cheng, head of underwriting at Peak Re, who added that investors were particularly attracted to the geographic diversification that the deal offers.
"One of the key reasons of the overwhelming response is down to our unique book of business," said Cheng. "While most portfolios are dominated by US exposure, our portfolio is dominated by Asia exposure, but at the same time able to generate the level of profit required by our investors."
By market, Peak Re's writes 62% of its business in Asia Pacific, 20% in the Americas and 18% in Europe, according to December 2017 figures. By line of business, property and engineering comprises 38%, motor 25% and casualty 14%, with the rest made up of life and health, agriculture, credit and bonds, and marine. It has not yet been disclosed what business has been placed with Lion Rock, or whether it is a representative portfolio or a narrower book.
A typical sidecar transaction is issued for a fixed term — often from one to three years — with the issuing reinsurer holding an equity portion of 10-20% while the investors buy into the remaining debt. As with most structured finance transactions, the equity provides a degree of comfort to investors as it sits lower in the capital structure than the debt and acts as a buffer, taking the first loss. However, Peak Re has not said how much of the US75 million it is retaining (it is likely around US$10 million) or whether the vehicle has a fixed term.
"Fund raising via a sidecar is an important way to improve our financial flexibility," said Franz Josef Hahn, Peak Re's chief executive. "It provides us diversifying sources of capital to support Peak Re's strong growth and business development. We are very pleased with the positive reception."
In terms of conventional capital, Peak Re is backed by Shanghai-based conglomerate Fosun and earlier this year attracted new backing from Prudential Financial, which replaced IFC. Fosun and Prudential hold roughly 87% and 13%, respectively. In total, it has shareholder equity of US$911.6 million, according to its 2017 annual report, and wrote US$1.1 billion in premiums.
"Lion Rock Re will further improve our financial flexibility by diversifying sources of capital to support our strong growth and business development. These benefits will enhance our financial strength," said Hahn. "The cooperation with the capital markets assists in our job to be highly efficient in matching capital to risk."
The deal was structured by Aon Securities and Mayer Brown acted as the legal adviser.