Asia's construction boom brings complex claims
August 26 2019 by Andrew Tjaardstra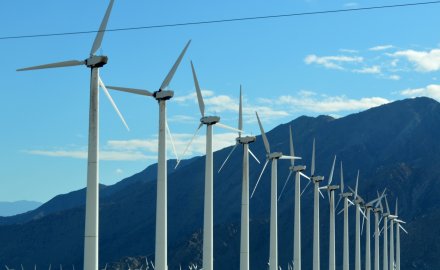 Giant engineering and construction projects are booming across Asia and are integral to economic and transportation development across the region.
While there are signs of a slowdown in China – which has been growing at breakneck speed – governments are keen to invest or encourage investment in projects ranging from bridges, tunnels, roads, train lines, airports, new towns, offshore wind farms and other renewable energy projects; the long nature of the commitments and financing is appealing to insurers.
Patrice Nigon, head of engineering and construction Asia Pacific, Swiss Re Corporate Solutions, told InsuranceAsia News: "We consider any projects above US$2 billion as large infrastructure projects whereas they were once closer to US$400 million maybe 20 years ago; both the number and amounts involved have increased significantly."
"The premium is commensurate to the size of the project and the complexity of the projects. Projects are becoming more complex and larger – for example – the globalisation of sub-contractors and supply chains."
Increasingly insurance capital for Asian projects is coming from the continent rather than its more traditional source – Lloyd's in London.
Each project tends to have a lead insurer and then usually up to around another five to eight insurers with some projects requiring as many as 20.
There are construction projects aplenty in Asia such as the Sha Tin to Central MTR link, Hong Kong's costliest rail project at HK$97.1 billion (US$12.4 billion); in Thailand a 220km high-speed railway line project is underway to connect three major airports: Don Mueang International, Suvarnabhumi and U-Tapao International. Meanwhile in India, construction is underway for a trainline from Ahmedabad to Gujurat to Mumbai; it will be India's first high-speed rail line.
In a report Engineering and Construction Claims and Insurance Trends, Allianz Global Corporate Specialty is seeing an increase of losses related to defective products globally – for example – defective welding at power stations.
Raymond Hogendoorn, global head of property and engineering claims at Allianz Global Corporate Specialty, comments: "As a result [of projects becoming larger], sums insured are now much larger – projects with values of US$5 billion to US$10 billion are not unusual, meaning claims can be in the tens of millions of dollars."
Martin Eckel, senior general adjuster at Allianz Global Corporate Specialty, adds: "Technology is becoming more sophisticated and specialised, which can increase the costs to repair or replace machinery and equipment. If a turbine coming from China is damaged in transport, it might take as long as 18 months for a repair."
The increase in tariffs – a fluid situation – as a result of the US-China trade war may also complicate matters and make them more expensive.
Storm damage during construction is a particular prevalent risk in Asia and not seen in Europe for example.
Swiss Re Corporate Solutions' Nigon comments: "Offshore windfarms in Asia have the added complexity of being in typhoon zones, and very often have important delay in start-up insurance covers. These turbines are massive pieces of equipment, one blade can be bigger than the span of a commercial plane, and after a typhoon it can take months to repair or replace one – and if the typhoon happens near to completion the losses can be even greater."
He adds: "Cover is becoming more sophisticated in Asia. For example China has been introducing inherent defect insurance for completed construction projects in the likes of Beijing and Shanghai."
If brokers and insurers provide good service during the construction process then there is the possibility of going onto insure the operation of the project too – meaning a five year relationship could turn into a lifetime one.