Asia's captive conundrum
August 16 2019 by Nick Ferguson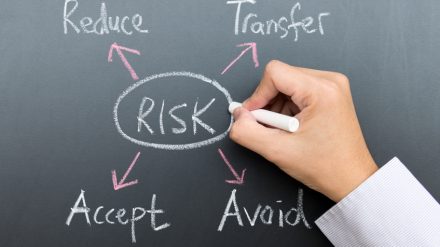 Despite predictions to the contrary, Asia's captive market remains small. Much smaller, in fact, than might be expected given the number of very large corporations that call Asia home.
In 2018, AM Best estimates that there were 6,337 captives worldwide. The vast majority of those are domiciled in either the US (50.9%) or in North American offshore jurisdictions (34.8%). Another 11.2% are in Europe and just 2.8% are in Asia Pacific.
One reason captives haven't taken off is because the insurance market in the region is so competitive. As long as buyers have access to capacity at reasonable prices, the learning curve involved with setting up a captive doesn't offer much of a pay-off. In addition, companies that might potentially set up a captive tend to be big and have a relatively sophisticated understanding of risk management — and there just aren't that many companies that tick all of the boxes.
There are exceptions. Many Japanese companies, for example, have their own captives, but they are mostly established in Bermuda and Hawaii, as well as a few in Micronesia.
But there is a sense that this under-penetration of captives in Asia must be set to change. Speak to specialists in Asia for long enough and there is a statistic you will soon hear: Of the non-Chinese Fortune 500, 85% own captive insurance companies, but the 100 or so Chinese companies in the Fortune 500 own just a handful of captives between them.
That will almost certainly change. The question is how long it will take — and the evidence to date is that it will not happen any time soon.
For many captive specialists, it is just a matter of educating the market. Labuan is one jurisdiction pushing the benefits, with some success.
Danial Mah, director general of the Labuan Financial Services Association, says that Labuan is the leading jurisdiction in Asia for captive formations, ahead of Singapore and Hong Kong. It added four new captives in the first half of this year, bringing its total to 51.
"Risk management in the form of self-insurance or captives is on the rise, due to it being an overall cost-efficient and customisable risk mitigating tool," he said at a recent Swiss Re Corporate Solutions event in Kuala Lumpur.
"In terms of gross written premiums, Labuan's captive insurance business increased by 12.8% to US$288 million in June 2019, compared with US$255 million of the same period in 2018," said Mah, adding that most of the premiums originate in Asia, particularly from Indonesia and Japan.
Another potential driver of growth is the increasingly innovative use of captives. Earlier this month, for example, HSBC's UK pension trustee closed a novel longevity swap transaction, transferring £7 billion (US$8.6 billion) of its liabilities to Prudential Financial through a Bermuda captive.
"We worked with the trustee to achieve a highly competitive reinsurer selection process, following which we guided the trustee through the analysis to select a Bermudan captive as the most efficient structure for the deal, a market first," said Ian Aley of Willis Towers Watson, which was lead adviser to the trustee.
Such transactions can reduce longevity risk exposures for pension trustees, but can also make sense for life insurance, annuities and long-term disability programmes.
Other non-traditional coverages finding their way into captives include employee benefits, multinational pooling, terrorism and even cyber.
Labuan also isn't the only jurisdiction pushing the idea. China, Hong Kong, Singapore and even Micronesia have all seen the opportunity and adopted new rules or frameworks to accommodate an influx of captives. It hasn't happened yet, but their combined efforts may eventually pay off.