Asian premium growth falters
May 24 2019 by Nick Ferguson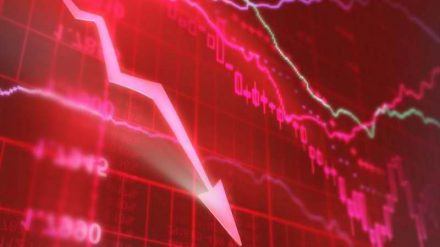 Premiums in Asia ex-Japan grew just 2.3% in 2018, under-performing global economic growth for only the second time since the turn of the millennium. Even ageing Japan grew faster.
As a result, the region accounted for only 16% of global premium growth last year, according to research from Allianz, down from a whopping 81% in 2017. The poor performance was driven by shrinking life markets in China and Korea, which together make up 40% of the total regional premium pool.
While this is slightly alarming, 2018 does not mark the end of the Asian growth story, according to Michaela Grimm, economist at Allianz Research.
"On the contrary," said Grimm, who attributes the slowdown in China to a regulatory crackdown on insurance intermediaries selling wealth management products. "The stricter oversight in China is more than welcome, signalling the next phase of a more balanced and sustainable development."
Indeed, Allianz is forecasting a rebound in the region this year, with premium growth increasing to 11%. And China remains the market to watch, according to Grimm.
"Coupled with the breath-taking technological progress in the market — it is the clear frontrunner in the application of AI or innovative payment solutions," she said. "It's the best place to learn about the future of our industry. 'Sold in China' is the new gold standard in insurance."
While this optimism reflects the consensus view among analysts, the risks to this outlook are clearly increasing.
It is easy to dismiss growing trade tensions between China and the US as a short-term hiccup caused by an erratic American president, but Donald Trump's clumsy politics nevertheless reflect long-standing and real grievances — and represent a threat to Chinese economic growth even beyond his administration.
The blacklisting of Huawei, for example, is not the rogue action of a madman. It has the enthusiastic backing of American intelligence agencies and is supported by Japan, Australia and New Zealand, which have all banned Huawei from building their 5G telecoms networks. And when the UK's prime minister is finally ousted in the coming days or weeks, it may also face a ban there.
Increasing risks to Asian growth are not good news for international insurers, many of which are relying on the "wishful thinking" that any shortfalls in premium growth in the west can be offset by gains in the east, especially in China. That at least is the cautionary message from Swiss Re this week in a report on new emerging risks.
Chinese growth rates are slowing, it warns, and there is risk in the longer run that the country's middle class will not grow as expected, which could also lead to rising income inequality.
"Middle income households experiencing relative status loss and financial pressure tend to cut expenses deemed not essential, and insurance often falls into this basket," said Swiss Re in the report.
For now, such concerns are on the periphery. The regional stagnation in life premiums last year (growth was just 0.2%) will not last, with Allianz forecasting growth of 9.8% a year for the next decade in Asia ex-Japan. Property-casualty premiums, which last year had their weakest growth since 2013, are also predicted to recover to 8.5% a year for the next decade.
Global premium growth will reach around 5% during the next decade, with around 60% of additional premiums generated in Asia ex-Japan.
However, even a relatively small shortfall in growth forecasts could have outsized effects for insurers, putting pressure on already tight margins. Last year's weak premium figures may have been an aberration, but there are rising risks to growth in the region.