Asian insurtech M&A surges
April 20 2018 by Nick Ferguson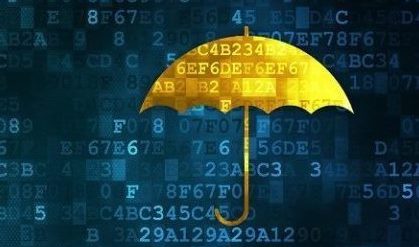 Asian insurtechs attracted US$460 million of M&A activity during 2017, more than triple the amount in 2016, as the industry races to exploit new technologies amid intense competition.
The focus of that activity was on digital distribution, consumer models and data analytics, while claims management and other back-end processing applications also became top business priorities, as insurers and reinsurers seek to enhance efficiency and engagement throughout the value chain, according to research produced by Willis Towers Watson Securities and Willis Re, in collaboration with CB Insights.
"Investments have picked up especially in the areas of artificial intelligence, automation, process enhancement and customer engagement as companies hope to drive further efficiencies in business operations," says Vincent Lien, managing director of Willis Towers Watson Securities in Asia Pacific. "Insurtech certainly plays a significant role in those areas via the use of data and analytics. They are still to reach prominence across Asia Pacific, so the opportunities are huge."
Most of the activity is focused on Asia's two biggest countries, China and India, which accounted for 73% of transactions in 2017, though they were less dominant than in the past. Hong Kong, Singapore and other Asia markets accounted for 27% of the transactions, compared to just 4% in 2015.
"As companies seek InsurTech transactions to tap new technologies, they are looking mostly to Asia, and in particular to Hong Kong and Singapore, amid low growth and even lower interest rates in the US and European economies," said Kevin Angelini, head of strategy for the insurance consulting and technology business in Asia Pacific at Willis Towers Watson. "Hong Kong and Singapore have well-regulated free markets, mature insurance customers and access to international capital markets. These make it easier for investors to integrate resources."
Both cities would like to position themselves as fintech hubs. To this end, Hong Kong's Insurance Authority (IA) launched two new initiatives last year — a so-called insurtech sandbox and a fast-track scheme for digital-only insurers.
The sandbox helps authorised insurers experiment with new insurtech and other technology applications without the need to achieve full compliance with the IA's usual regulatory requirements, allowing insurers to gain real market data and collect user feedback in a controlled environment before their formal launch in the market.
The fast-track pilot scheme has created a dedicated queue for new authorisation applications from insurers using purely digital distribution channels. The IS says that it will speed up the authorisation process by giving the authority an opportunity to review proposed digital distribution channels at an early stage.
"We've already seen very positive responses," said John Leung, IA chief executive, at an industry event shortly after the launch. "The speed at which these initiatives have been rolled out demonstrate our determination to embrace technology by introducing flexibility to the existing supervisory requirements."
In Singapore, the city's financial regulator has been on a mission to boost technology in the insurance sector through a series of initiatives, including the introduction of the Asean InsurTech LaunchPad, which focuses on promoting growth in the local insurance industry through bringing in high-growth insurtech startups to Singapore and facilitating collaborations between insurers and startups, in line with a vision laid out in the city-state's Committee on the Future Economy.
"MAS has also been taking steps to create a conducive environment that supports innovation," said Lee Keng Yi, director and head of the insurance department at the Monetary Authority of Singapore, last year. "We support the use of technology to increase efficiency, manage risks better, create new opportunities and improve lives. To achieve this, a vision was laid out in 2015 to develop Singapore into a smart financial centre where innovation is pervasive and technology is widely used."
High-profile insurtech transactions last year included Yunfeng Financial's US$1.7 billion acquisition of Hong Kong-based MassMutual Asia. The Alibaba-backed company said that it hoped to integrate robo-advisory technology and advanced data analytics into the insurance business.
Another example was Singapore Life, the first local independent life insurance company in Singapore to be granted a licence since 1970, which received a capital injection from China Credit during 2017. The company markets life products directly through a digital underwriting engine licensed from UnderwriteMe. It also announced the acquisition of Zurich Life's Singapore run-off business in January 2018.
The increase in deal activities in Asia helped drive global insurtech transactions to a record high in 2017, but with incumbents still very much the dominant force in Asian insurance there is still room for more investment in disruptive business models and technologies.