Asian insurtech funding takes off
July 15 2016 by Nick Ferguson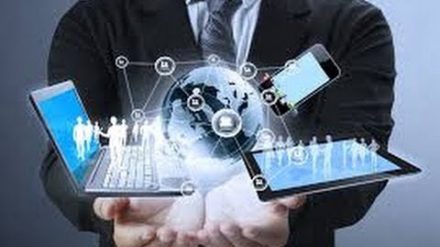 Old-school banks and insurers are struggling in a world of rising regulatory costs, weak investment returns and economic stagnation. But optimism still exists, notably at the convergence of emerging-market growth and technological innovation.
Funding for fintech ventures in Asia, particularly China and India, is rising steeply as investors bet on the potential for technology startups in some of the world's fastest-growing economies. Last year, Asian fintech startups raised a total of US$4.5 billion (more than the previous four years combined) on 130 deals, according to research by CB Insights and KPMG.
China absorbed more than half of this funding as mega-rounds to the likes of Dianrong and Lu.com attracted more than US$2.6 billion, while funding for Indian fintech firms jumped past US$1 billion for the first time.
"Asia, and especially China, benefited from the presence of local corporations both in tech and financial services such as Alibaba, Tencent, and Ping An, all of which become increasingly active investing in and building services in fintech," according to Anand Sanwal, CEO of CB Insights. "Combined with the participation of hedge funds and banks, Asian fintech companies enjoyed a somewhat unprecedented funding environment."
More than half of all fintech investment in the first quarter of this year went to Asia-Pacific companies, according to Accenture. Insurance ventures account for a small share of this funding, but it is growing fast.
Notable deals so far this year include more than US$75 million of funding for Huize Insurance, Xishan Information Technology and Trov.
Shenzhen's Huize is an online insurance agency platform that connects an internal system of more than 60 insurance companies, allowing consumers to compare and purchase more than 700 insurance products according to their risk preferences. Based in Jiaxing, Ping An-backed Xishan Information Technology operates Datebao.com, a discount insurance e-tailer, providing high value insurance products. Trov is an on-demand insurance platform that launched in Australia this year.
Globally, there have been significant insurtech deals for Oscar Health, Next Insurance, Lemonade and Slice Labs.
"Greater globalisation of the insurtech industry will be good news for insurers — especially global insurers," says John Cusano, Accenture's senior managing director of global insurance, in a recent blog post. "It will increase venture investment opportunities for big carriers, accelerate the development of new insurance solutions and increase the availability of localised products and services."
However, Cusano warns that insurers cannot afford to be complacent about the challenges they face.
"Fintech investors realise that the insurance industry is ripe for disruption," he says. "It lags other sectors, notably the banking industry, in adopting digital technology. Insurers need to up their spending on innovation to ward off rising competition and lure much-needed new customers."