Asian alternative capital growing
March 1 2019 by Nick Ferguson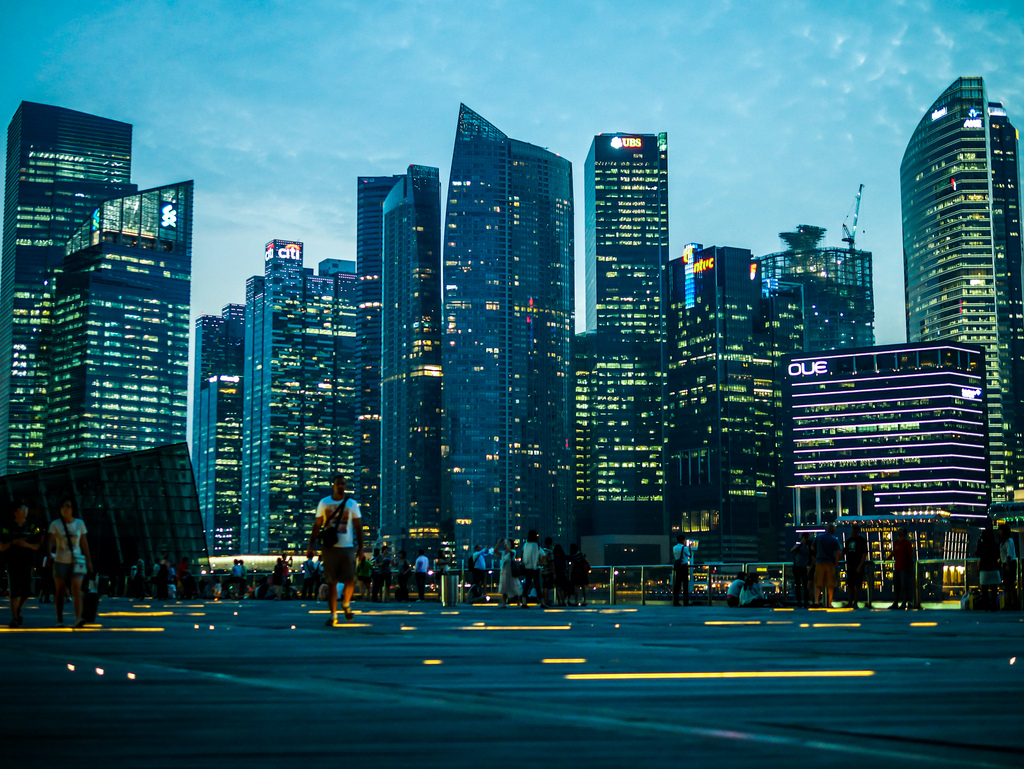 The global reinsurance market has been awash with capital for the past few years after a decade of growth in alternative capital sources. But Asia had not seen much activity outside of Japan and Australia, until very recently.
With Hong Kong and Singapore both pushing to position themselves as centres for insurance-linked securities (ILS), opportunities are growing for reinsurers to tap this new source of capital, which is typically provided by investors such as hedge funds, sovereign wealth funds, pensions and mutual funds, through ILS structures including catastrophe bonds, collateralised reinsurance and reinsurance sidecars.
Just this week, Singapore scored its first catastrophe bond after IAG sold A$75 million of exposure to investors. The deal is a result of a grant scheme announced in 2017 at the Singapore International Reinsurance Conference to speed up the development of the city's insurance-linked securities (ILS) market and is applicable to ILS bonds covering all forms of risks, beyond just natural catastrophe risks.
Under the scheme, which has been running since January 1 last year, IAG was able to take advantage of Monetary Authority of Singapore funding for 100% of the upfront costs incurred in issuing the bonds.
IAG's deal had been in the works since before the scheme was announced. Indeed, it was mentioned in the speech by Lim Hng Kiang, former trade minister and deputy chairman at MAS, when he unveiled the initiative 16 months ago.
The deal follows in the footsteps of Asia's first sidecar transaction, launched by Hong Kong reinsurer Peak Re in December. The US$75 million deal was structured through a Bermuda-domiciled special purpose vehicle, but the exposure was mostly Asian catastrophe risk, underscoring the demand for Asian exposures.
Hong Kong does not yet have Singapore-style legislation to allow such structures to be domiciled there, but financial secretary Paul Chan reiterated the city's intention to move in this direction in his budget speech this week.
"We are committed to promoting Hong Kong's role as an international risk management centre," he said. "Moreover, the government will propose legislative amendments to … allow for the formation of special purpose vehicle companies specifically for issuing insurance-linked securities."
Chief executive Carrie Lam first revealed the government's intention to introduce legislative amendments to allow for the formation of ILS vehicles last October, in response to a report by the city's Financial Services Development Council (FSDC) that described the local insurance industry as being in a crisis and laid out several ideas for re-establishing the city as a regional centre for risk management.
Bermuda is currently the market of choice for ILS domiciles and is home to 74.2% of total outstanding capacity, according to Bermuda Monetary Authority figures to the end of the third quarter 2018. In terms of the underlying risks, 64.6% are North American, while 10.5% or US$3.9 billion are Asian — and mostly Japanese.
The overall market is worth US$36.9 billion, with US$12 billion of new issuance during the first three quarters of last year, and Hong Kong and Singapore are both angling for a slice of this action.
Indeed, the FSDC report lamented that ILS products were under-developed in Hong Kong "despite our integrated financial system and adequate supply of talents from across the financial industry".
Hong Kong is targeting the 2019-20 legislative session, which starts in October. "I am sure Hong Kong is well positioned to benefit from increasing interest in ILS in the region, especially given that mainland insurers would be interested in using different tools to manage a range of risks, be they agricultural, natural disaster or infrastructural risks," said Chan at the Asian Insurance Forum in December.
While Singapore is several years ahead of Hong Kong, the potential to securitise Chinese risks is a long-term opportunity that ought to stand the city in good stead. However, Hong Kong and Chinese companies have long been comfortable structuring transactions through offshore jurisdictions, with almost half of all companies listed on Hong Kong's main board incorporated in the Cayman Islands. It remains to be seen if Asia needs two ILS domiciles — or even one.