Asia still driving growth
November 23 2018 by Nick Ferguson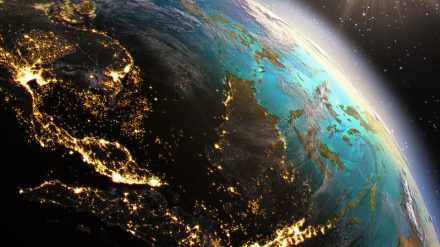 Most of the growth in insurance demand during the next two years will come from emerging Asia, where premiums are forecast to increase at more than three times the global average, according to a new report by Swiss Re.
It is hard to argue with such a conclusion, even as the growth gap between east and west shrinks and the global economy slows. Just this week, Italy's Generali unveiled a new three-year strategic plan that included a target of 15% to 25% annual growth in "high-potential" insurance markets in Asia and Latin America.
Meanwhile, a bidding war is gearing up for Hong Kong life insurer FTLife, with Canada's Sun Life Financial vying for the company against the likes of Chow Tai Fook and Asian alternative asset manager PAG Capital in a deal that could be worth US$3 billion.
Premiums are expected to grow by close to 9% a year in emerging Asia in 2019 and 2020 — compared to around 3% globally.
This is driven by overall emerging market growth that is forecast to strengthen moderately by around 4.9% a year during the next two years, after a 4.7% gain this year. Emerging Asia continues to outperform, and Swiss Re forecasts growth of more than 6% in both China and India over the next two years.
The attraction of Asia is helped by slowing prospects in other parts of the world.
"The global economy has been performing well, and growth will remain solid," says Jerome Jean Haegeli, Swiss Re's chief economist. "However, the best is probably over."
Haegeli reckons that real economic growth will slow by about one to two percentage points in most parts of the world during the next two years, despite continued positive momentum from the past few years of decent growth.
"This also takes into account mounting structural challenges to growth, such as higher debt burdens, reduced savings on account of ageing societies and low productivity," he adds.
Growth in Asia has also been slowing, but Haegeli notes that the closing of the growth gap between emerging and advanced markets does not necessarily reduce the attractiveness of Asian markets thanks to the growing middle class — precisely the part of the population that has insurable assets.
For example, Swiss Re estimates that a 1% increase in emerging market GDP would have contributed US$168 billion in additional GDP in 2007, compared to US$323 billion in additional GDP in 2017. And in countries with GDP per capita of US$5,000 to about US$35,000, insurance market growth can be twice as fast as GDP growth. Most of emerging Asia sits in this zone.
Indeed, China's share of global premiums increased from 0.8% in 2000 to 9.7% in 2017, and is forecast to increase to 16% by 2028.
The maturity of emerging Asian markets is also starting to be reflected in insurance regulations, product development and consumer awareness, all of which contribute to more stable premium growth and make it easier for insurers to implement long-term strategic plans.
"In our view, insurance will remain a growth industry in the emerging markets for a long time to come," said Swiss Re in the report. "The shift of economic power from west to east also means that Asia in particular, will remain an important insurance market growth hub."