Asia premium bounce back?
July 8 2019 by Andrew Tjaardstra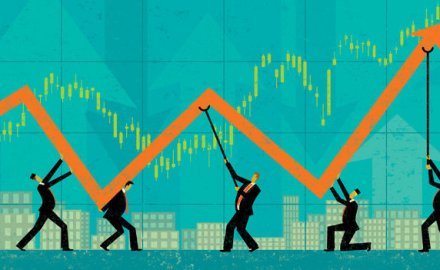 Total global insurance premiums hit US$5.19 trillion or 6.1% of global GDP in 2018 according to the Swiss Re Institute's latest Sigma report; well over US$1.5 trillion is already placed in Asia-Pacific and the region's total share is expected to grow to 42% by 2029.
This will be particularly welcome news to global insurers who are seeing slow growth in Europe and the US.
The region is set to grow from a strong base; in 2018 advanced Asia-Pacific premiums reached US$650 billion in life (a global market share of 23%) and US$278 billion in P&C (12%); premiums grew by 1.4% (in life) and 1.2% (in P&C) in 2018  after contracting in 2017; growth is expected to continue this year and next.
Jerome Jean Haegeli, Swiss Re's group chief economist, enthused: "It's time to say high five because the global insurance premium passed a new benchmark high of US$5 trillion this year. The outlook is promising. While global economic growth is slowing, we expect insurance demand to hold up over the next two years."
Showing the immense value of insurance to the global economy – a total of US$1.7 trillion of non-life sector claims were paid out to policyholders last year. While there is a focus on headline grabbing nat cats – the vast majority of claims are paid out for other incidents.
Swiss Re is predicting life growth in emerging Asia (excluding China) of 6% to 7% over the next two years; the growth trajectory of non-life (or P&C business) is expected to be 9%.
"By 2029, Asia-Pacific will account for 42% of global premiums – with China's share forecast to be 20%," says Moses Ojeisekhoba, chief executive – reinsurance Swiss Re. "The strategic importance of Asia and China will become more and more eminent across the world."
In China, life premiums contracted 5.4% as the government encouraged a focus on protection products; however, they still made up US$313 billion of life premiums or 11% of the world total; P&C premiums, dominated by motor, total US$262 billion of GWP – also 11% of the total.
The prediction is an average of 10% growth in China life premiums this year and next.
Meanwhile P&C premiums climbed 12% in 2018 – however out of 88 insurers, 59 reported underwriting losses.
Agriculture, liability and credit and surety are expected to outperform in non-motor lines as China's robust growth continues.
Across Asia liability insurance, which has a low penetration rate, is showing signs of faster growth on increasing demand for product and professional liability protections.
Swiss Re's report chimes with Allianz's research earlier this year.
Michaela Grimm, economist at Allianz Research commented: "Stricter oversight in China is more than welcome, signalling the next phase of a more balanced and sustainable development."
"Coupled with the breath-taking technological progress in the market — it is the clear frontrunner in the application of AI or innovative payment solutions. It's the best place to learn about the future of our industry. 'Sold in China' is the new gold standard in insurance."
Allianz is forecasting premium growth increasing 11% in Asia and China.
Unfortunately, insurers will continue to operate in a low interest rate environment for the next two years at least, meaning that profitability will remain under pressure.
The US Fed has said it may cut interest rates again at its next meeting on July 30/ 31 as it looks beyond the current solid job numbers.
The outlook is encouraging for Asia but there remains a huge amount of hard work to make sure insurance purchasing remains on an upward trend; there is certainly no room for complacency.