Asia-Pacific to account for 42% of premiums: Swiss Re
July 5 2019 by Andrew Tjaardstra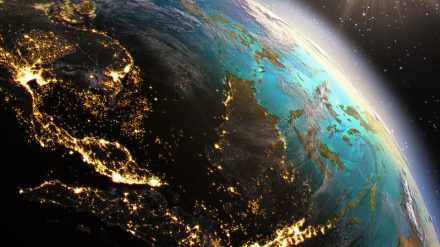 Total global insurance premiums written reached US$5.2 trillion last year – exceeding US$5 trillion for the first time – according to Swiss Re Institute's latest Sigma report.
Moving forward premiums in emerging markets will outperform GDP and their share of the global total will increase from 21% in 2018 to 34% in 2029.
As the shift in premium growth from west to east continues, Swiss Re is forecasting that the Asia-Pacific region as a whole will count for 42% of global premiums by 2029, with China accounting for 20%.
Swiss Re forecasts that non-life premiums in emerging Asia will grow by around 9% annually in 2019 and 2020, supported by ongoing urbanisation and a pipeline of large infrastructure projects; agriculture, liability and health are expected to outperform.
While overall life premium growth was weak in 2018 – there was solid performance in non-life. The Swiss Re Institute forecasts around 3% growth in global premiums this year and next, with a recovery in life based on a strong rebound in China and ongoing steady performance in non-life.
The report states: "We believe that life premium growth in China will rebound this year and next (average growth of around 11% during 2019 and 2020), and that the non-life market will slow alongside moderation in economy growth (plus 9% during 2019 and 2020, down from plus 12% in 2018). However, premium growth in both life and non-life will significantly outpace the overall economy, and insurance penetration will continue to increase."
Overall profitability remains under pressure in both the life and non-life and as a result of low interest rates – traditional life savings business will continue to drag on sector growth.
The Swiss Re Institute estimates that primary insurers ceded about US$260 billion or 5% of direct premiums written in 2018 to the global reinsurance markets.
The cession rates were higher in non-life, at 8.4% or US$200 billion, than in life which at 2% or US$60 billion; this is due to the dominance of savings premiums in life, which are typically not reinsured.
In non-life, cession rates among emerging regions, particularly emerging Asia, excluding China, the Middle East, Africa and Latin America are higher than overall. Swiss Re said this indicates "that these countries are of higher importance in the reinsurance sector than in the primary industry."
Meanhwile the Swiss Re Institute is opening a China Centre in Beijing. The aim of the Centre is for Swiss Re to build on and better leverage the China-related research and development activities taking place across the group.
John Chen, head of Swiss Re China commented: "The establishment of Swiss Re Institute China Centre will support our group's growth ambitions in China."
The Centre will be integrated with the business and other research and development teams in China and globally.
Chen added: "The focus will be on research and development as a strategic differentiator, to help Swiss Re achieve our targets in this exciting market and globally."