Asia-Pacific M&A rebounds in 2018
February 12 2019 by InsuranceAsia News Staff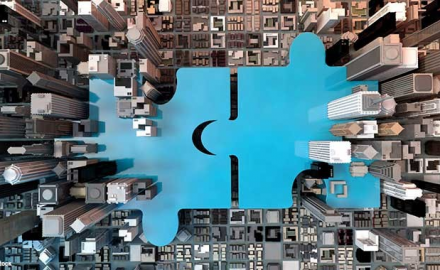 There were 59 completed mergers and acquisitions in the Asia-Pacific insurance sector in 2018, up 40% from 42 in 2017. However, the volume of completed insurance M&A deals in Asia fell 42% in 2017.
Insurers and reinsurers are seeing an opportunity to expand in high-growth economies across the region.
With 34 deals in the second half of 2018, following 25 in the first six months, there have now been three consecutive six-month periods of growth in Asia Pacific for the first time since 2010.
Hong Kong-based Clyde & Co corporate insurance partner Joyce Chan, commented: "The growth of M&A activity in Asia Pacific has far outstripped other regions around the world over the last year. With huge untapped potential due to relatively low insurance penetration in the region and a range of of advances in innovative technology changing the way insurance is written and sold, you would expect the interest in the region to remain high."
Across the globe, deal activity climbed 9% over 2017, with 382 completed M&A deals up from 350 in the previous year.
In 2018, there were 18 mega-deals valued in excess of US$1 billion globally, including the year's largest, Axa's US$15.1 billion acquisition of XL Catlin.
Technology was a key driver of M&A in 2018, underpinning deals of every size. Examples of insurers taking stakes in insurtech start-ups include Berkshire Hathaway buying a stake in One97 Communications, India's largest digital payments company.
The report also noted that tighter capital requirements in markets across South-East Asia will lead to consolidation or players being forced out of the market.
Avryl Lattin, a Clyde & Co partner in Sydney, said: "The introduction of risk-based capital systems around the world is presenting deal-making opportunities that will ultimately result in a healthier industry, populated by fewer, stronger insurers. In Australia there is increasing pressure from shareholders for insurers to focus more on core activities. This has driven deals throughout South East Asia as companies move to divest regional assets."
Although the law firm is predicting a slowdown in transactions in the first six months of 2019, this should only be a temporary lull as greater clarity emerges in Europe around the shape of Brexit and in the US around trade tensions with China. Further consolidation is expected with a number of large businesses across the world actively on the acquisition trail.