Asia insurance PMI outperforms
January 11 2019 by Nick Ferguson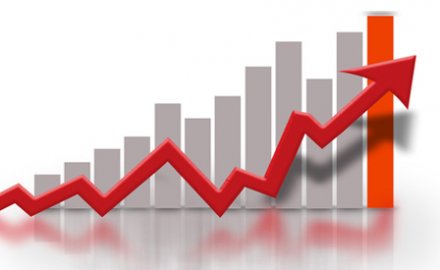 Growth in Asian insurance business activity is at a five-year high, according to the December Nikkei Asia Sector Purchasing Managers' Index (PMI) released this week, showing the industry outperforming all other sectors by a wide margin.
This confidence comes despite headwinds facing the industry, mostly due to economic woes stemming from the simmering trade war between China and the US. While the data does not explain what is driving the increase in activity, it is a seemingly positive indicator for the sector.
PMI is based on monthly surveys sent to senior executives and is intended to indicate what is really happening in the private sector economy by tracking variables such as output, new orders, employment and prices. The headline PMI is a number from 0 to 100, where a score above 50 represents an expansion over the previous month and under 50 represents a contraction.
This latest Asia sector PMI, which is compiled by IHS Markit, scores the insurance industry at 58.8, compared to just 56 for the nearest sectors — pharmaceuticals and biotech, and transportation. This follows a similar result for November, suggesting the industry is entering 2019 on a strong footing.
However, such a solid showing is somewhat at odds with the prevailing sentiment. While most Asian economies grew at or above their sustainable trend pace during 2018, according to a recent Goldman Sachs report, the end of the year was marked by tighter financial conditions that signal slightly slower growth in 2019.
At the same time, the insurance industry itself is going through a period of change in many markets in the region as companies adjust to rising asset risks. "Premium growth is moderating as insurers shift to protection and investment policies, with profit-sharing features, and away from short-term interest-sensitive products," according to Frank Yuen, a Moody's assistant analyst.
This is evident in China, where the insurance sector grew just 3% during November, the latest month for which data is available, compared to overall economic growth of around 6.4% for the fourth quarter, according to a forecast by Goldman Sachs Gao Hua. That weak performance is being driven by a struggling life industry that saw premiums fall by 3%.
Given this faltering performance in the region's biggest economy, it is difficult to interpret the PMI data, which is derived from surveys across the entire region and weighted by GDP and industry data for each country — China, Japan, India, Korea, Indonesia, Taiwan, Malaysia, Hong Kong, Singapore, Vietnam, Myanmar, Thailand and the Philippines.
To be sure, the outlook for the insurance industry in Asia Pacific is stable, as Moody's Yuen concluded, thanks to support from solid capital levels and improving product mixes.
Whether the optimism reflected in the PMI data results in improved results for the insurance industry in the region remains to be seen but will become clear as 2019 advances.