Asia drives global insurance growth
April 27 2018 by Nick Ferguson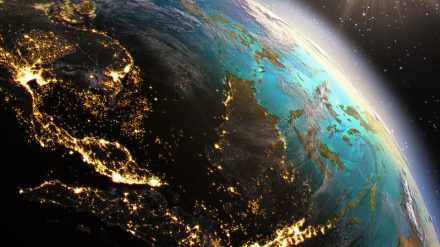 While insurance growth in the west remains lacklustre, Asia continues to deliver on its promise. The region contributed three-quarters of global premium growth in 2017 and is projected to be a bigger insurance market than North America within five years.
The global insurance premium volume last year rose to a new record sum of €3.66 trillion (excluding health insurance), according to projections by Allianz's research unit. Compared to 2016, the nominal increase adjusted for exchange rate effects was just 3.7% globally and 12.7% in Asia ex-Japan.
"Asia is setting the pace for insurance markets, in particular in life," said Michael Heise, chief economist of Allianz. "The development is nothing less than amazing. This is part of a broader trend — the region succeeded in transforming high growth rates into mass wealth. The new Asian middle class is now not only driving insurance markets, but many consumer markets. Asian savers and shoppers are the growth engine for the world economy."
Last year's global premium growth totalled just under €130 billion. Asia ex-Japan accounted for 76% of the increase, with China accounting for more than two-thirds of this.
Globally, property-casualty insurance set the tone in 2017 with a growth rate of 5%, which was almost twice as fast as life insurance at 2.8% and the largest increase since 2012. The disparity between Asia and Europe is particularly striking. While property-casualty premiums in Western Europe rose by just 2%, they increased by 10.2% in Asia ex-Japan, led by India with growth of more than 30%.
However, life premiums remain the overwhelming driver of growth in China. Of the approximately €60 billion in additional premiums in life worldwide, around 80% were attributable to the Chinese market after a 23% rise in premiums. Much of this growth is driven by demand for investment opportunities in a country where there are too few options for savers outside of real estate and the stock market, both of which have been volatile. By comparison, property-casualty premiums in China grew 13% during 2017.
Indonesia saw even stronger growth in life premiums, with a 33% rise during 2017, again driven by demand for investment products.
Singapore emerges from the report as the world's third biggest insurance market in terms of premiums per capita, behind Switzerland and Denmark, and just ahead of Taiwan. Korea is 10th.
Looking forward
As the global economy slowly returns to normal growth and inflation rates, Allianz forecasts that insurance markets will continue to recover, with premium growth forecast to reach around 6% in the next decade.
In Asia ex-Japan, growth will be almost double at close to 11% a year during the next decade. At the end of the 2020s, around 40% of global premium income should be writ- ten in the region — whereas 10 years ago this figure was around 10%.
According to Allianz's projections for premium growth, China's 12.9% yearly expansion means that it will overtake North America as the world's biggest insurance market by the end of the 2020s.
"Global insurance markets are undergoing fundamental changes," said Kathrin Brandmeir, economist at Allianz's research division. "However, from our point of view, this disruption also offers great opportunities. With the new technologies, insurance cover can be made accessible and tangible for more people, and insurance products can become more attractive. If we succeed in getting customers so enthusiastic about insurance that they would again spend as much of their income on insurance cover as before the crisis, global premiums could be about €1 trillion higher at the end of the next decade than in our baseline scenario."
Indeed, one of the most striking figures in the report is the almost complete stagnation in Europe during the past decade, where global insurance premiums have inched up from €970 billion to just €972 billion. Growth in 2017 was 0.5%. This miserable performance only serves to make Asia's strong growth even more attractive to insurers based in Europe.
However, the lure of long-term growth in Asia has proved elusive for some thanks to high levels of competition, the difficult investment environment and the challenges of operating in emerging markets. But, increasingly, succeeding in Asia will be the key factor in determining which insurers dominate in the 21st century.