ACR: end of a chapter
December 6 2019 by Nick Ferguson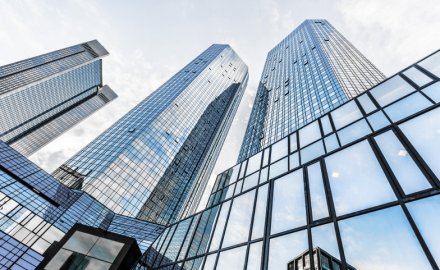 Asia Capital Re is heading into run-off after its acquisition by Catalina, a Bermuda-based company that specialises in consolidating legacy portfolios.
The deal brings to an end ACR's struggles to find a strategic buyer who would keep the business alive in the wake of its failure to close a US$1 billion sale to Chinese investors in 2017.
The sale to Catalina will provide a welcome exit for the owners, which include state-controlled investors Temasek of Singapore and Khazanah of Malaysia, as well as 3i and Marubeni, but will be dismaying to the company's staff and is no doubt a disappointing outcome for ACR chief executive Bobby Heerasing.
ACR will stop writing business immediately as a result of the deal, which will have a significant effect on the market. ACR was responsible for gross written premiums of US$547.5 million in 2018, in a Singapore reinsurance market that was worth around US$6.2 billion last year.
"There are significant opportunities for further acquisitions in Asia, in what is a developing and growing run-off market." Chris Fagan, Catalina

The value of the transaction has not been disclosed, but ACR has roughly US$835 million in shareholder equity. Pricing for run-off deals tends to be close to the net asset value, though whole-business deals such as this are rare and ACR's shareholders were keen to sell. For Catalina, the deal helps it to plant a flag in the region.
"This is a strategically important transaction for Catalina as it gives us a platform from which to build an Asian portfolio and to complete our geographic footprint," said Chris Fagan, chief executive of Catalina. "There are significant opportunities for further acquisitions in Asia, in what is a developing and growing run-off market."
Indeed, it is Catalina's biggest acquisition and a sizeable deal for any run-off player. With more than US$1 billion in liabilities, it is one of the biggest public acquisitions of 2019 — in a year that has seen considerable activity from Lloyd's syndicates. Total gross liabilities sold into run-off during the first three quarters amounted to US$4.9 billion, according to PwC.
Challenges
Publicly, Heerasing had been trying to turn the business around. Excluding natural catastrophe losses, the company's loss and expense ratios had been improving for three years as he implemented more prudent underwriting and expense controls. However, large cat losses in 2018, mostly in Japan and China, led to a combined ratio of 112.9% for the year, following underwriting losses in both of the previous years.
Even without the 2018 losses, ACR faced challenges that included a highly competitive operating environment and a lack of scale. The business's state-owned backers had been keen to support a regional Asian reinsurer (its marketing slogan was: "In Asia. For Asia."), but the business model has struggled for years to compete with protected national reinsurers on one side and much more diversified global players on the other side.
Challenges in Asia's reinsurance market are not unique to ACR. A financial review of regional reinsurers by S&P Global Ratings earlier this year showed a common thread of falling returns and declining market share during the past three years.
Part of this is cyclical, the rating agency conceded, as a result of investment market volatility, higher compliance costs from global regulations and some major natural catastrophes. But it is also structural, with tougher competition, technological disruption and the globalisation of some Chinese and Japanese players all conspiring to create a difficult operating environment in the region.
Portfolio
The business, which was founded in 2006, has offices located across Asia, including Singapore, Japan, Korea, Malaysia and Hong Kong. Its Dubai branch was wound down earlier this year and the retakaful business of its Malaysia subsidiary has mostly been run off already.
The portfolio Catalina is buying comprises US$1.3 billion of liabilities and total assets of US$2.1 billion, and includes a wide range of business lines including property, motor, marine, agriculture, engineering and aviation.
Inevitably, many of ACR's staff will face losing their jobs, though some will find a home at Catalina to support its growing presence in Singapore. And Catalina shareholders Apollo (which owns Aspen) and RenaissanceRe may also aim to retain some of ACR's business by hiring key staff.
The acquisition is expected to close in the first half of 2020, subject to regulatory and all other approvals. King & Spalding is acting as legal adviser to Catalina. Credit Suisse is acting as financial adviser and Allen & Overy is acting as legal adviser to ACR and its major shareholders.