Asia accounted for minority of Q2's insurtech fundraising
July 29 2020 by Yvonne Lau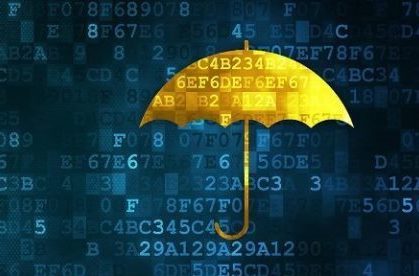 For the second quarter of 2020, Asian insurtech accounted for 11% of global fundraising deals, says Willis Towers Watson's newly released Quarterly Insurtech Briefing Q2 2020.
The quarter saw deals in China, India and Indonesia – with China responsible for 5%. None of the mega funding rounds this period were located in Asia.
It is important to keep in mind however, that Asia Pacific remains a developed region for insurtech — but there is simply less venture capital being invested here, Andrew Johnston, global head of insurtech at Willis Re, told InsuranceAsia News (IAN).
Investment does not equate to development, he added.
Asian deals for Q2 include Singapore firms Igloo raising US$8.2 million and GoBear US$17 million (in an almost US$100 million portfolio). Indonesia's Qoala raked in US$13.5 million; while Beijing's Lingxi, under the ByteDance group (the parent company of TikTok), saw a US$6.2 million fundraising round.
Indeed, there has been "no lack of global activity," says WTW — the sector rebounded after a cautious first quarter. Global insurtech funding for Q2 increased 71% quarter-on-quarter to US$1.56 billion across 74 deals.
The majority of insurtech activity continues to be concentrated in developed markets US and the UK – and China's burgeoning market.
But "rest of the world activity" has received a boost as "uncertainty looms in top markets." There were deals across 25 countries — a record number since WTW began this publication. This includes new geographies of Taiwan, Croatia and Hungary.
"As the top markets continue to work toward recovery, investors may continue to place bets in newer regions to diversify risk," Johnston said.
And new regulatory support in the region should be a boon to the markets.
The Philippines Insurance Commission recently launched its inaugural insurtech sandbox. For more on Asean insurtech, see here. Meanwhile, Hong Kong and Singapore have both announced new insurtech/fintech funding amid the pandemic.
Eric Chan, Cyberport's chief public mission officer noted to IAN: "The development of insurtech [funding] in Asia and Hong Kong is still at an initial stage. Hong Kong is in the best position for insurtech development with over 150 international [insurers] operating in the city."
The virus outbreak has also forced market players to reprioritise digital efforts and adapt to the new normal.
As Simon Smallcombe, head of strategy, Asia Pacific, insurance consulting and technology at WTW, noted to IAN: "The acceleration in digital transformation due to customers' demand and Covid-19 is driving companies to review the way they do business."
Andrew Yeoman, chief executive of data and analytics firm Concirrus, concurred: "For [Asian] markets, there is a huge opportunity in the making — lower costs of acquisition, reduced operating costs and well-priced risk capital will present an opportunity for more business to move 'east.'"
"The rise of digital technologies that fully integrate into the business process will surely mean that this trend will continue, if not accelerate," he concluded.