Asean's measured evolution continues
July 22 2019 by Andrew Tjaardstra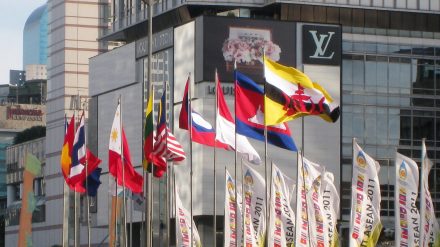 Premium growth has continued at a steady click across Asean countries so far in 2019 however rate hardening has not yet materialised.
Zainudin Ishak, president and chief executive Malaysian Re, told InsuranceAsia News: "For Asean, premium growth for 2018 was between 5.5% to 6%, and we have seen a similar growth pattern for the mid-year of 2019. Pricing has been generally flat this year and we see signs for the market softening to continue in the region."
On the plus side there could be an uptick in profitability as Zainudin notes the "lower frequency and severity of natural catastrophes at the mid-year point, although this might change during the typhoon season which typically peaks in late summer."
Strong premium growth, favourable demographics, improving education and a growing middle class are the main drivers and strengths of the Asean insurance markets, according to the last ASEAN Insurance Pulse report from Malaysian Re and Dr Schanz, Alms & Company, which is based on interviews with senior market executives.
In the report healthcare was mentioned most frequently by the executives as the greatest opportunity in the region. With rising per capita incomes and higher customer expectations, medical inflation and, in some countries, an ageing population, existing public schemes reach their limits and often no longer meet the needs of the population.
Government help has slowly become available – in January – for example in Malaysia the government launched mySalam B40 insurance scheme for 3.8 million Malaysians in the Bottom 40 group. The scheme provides free medical coverage against 36 critical illnesses, one-off payments of up to M$8,000 (US$1,930), and daily payments as for up to 14 days at M$50 (US$12) per day.
Ranked second on executives' minds in the Pulse survey was the impact of natural disasters which account for the lion's share of economic losses, yet are overall uninsured in the Asean region, with disastrous consequences for public budgets, private savings and business continuity.
Indonesia was mentioned as the most vulnerable to natural perils while the Philippines, with a large typhoon and flood exposure, ranked second. Among the smaller economies, Cambodia, Laos and Myanmar are considered most vulnerable, not only to flood risk but also due to the absence of pre-funded (public or private) healthcare schemes.
Property, especially residential cover, featured third on the opportunity list as risk awareness among homeowners remains low.
The consensus is that more public-private partnerships (PPP) are required to close the gap between economic and uninsured losses.
There are also opportunities arising as digital technologies and advanced analytics improve the affordability and appeal of insurance products.
There have been two major general elections in the region this year  – in Indonesia, on April 17, and Thailand, on March 24 – which appear to have had a muted impact on the market.
Zainudin commented: "Measured post-election reactions in those two countries have given assurance to investors and insurers that market stability will sustain."
Meanwhile, the region is being brought together under the Asean Economic Community (AEC) which has projects including Asean Connectivity 2025 which are aimed to develop "sustainable infrastructure", "seamless logistics", "digital innovation", "regulatory excellence" and "people mobility".
With plenty of opportunity to grow expect insurers to be further focusing on trying to bridge the large protection gap.