As reinsurance consolidation continues, Asia's markets key
September 9 2019 by Andrew Tjaardstra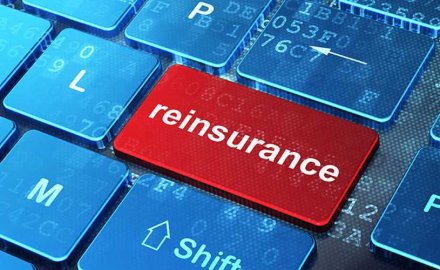 With a benign start to the year, the sector appears in relatively good health with many players looking to grow quickly.
In 2018 the reinsurance market controlled US$265 billion of gross written premiums globally of which 69% was P&C (non-life) and 31% was life.
Insurance premiums globally were US$5.2 trillion with 54% life and 46% non-life. There is potential to increase in life as only US$82 billion is spend on re premiums to cover a market of US$3.4 trillion; 29% of the reinsurance premiums come from Asia with 50% from the US; however Asia is driving the growth as incomes rise and awareness grows.
Scor Global Life and China Life Re have been growing particularly strongly over the last five years. Low interest rates, digital and enhancements from medicine are all making it a dynamic market
There has been a relatively large amount of reinsurance consolidation over the last 20 years. The top 10 reinsurers represented approximately 68% of the market in 2018, compared with 56% in 2000 and only 22% in 1980, according to Scor; the life market has become much more concentrated than the non-life market.
Asia is also a region where P&C has a huge potential.
A report from the Swiss Re Institute, the Macroeconomic Resilience Indices, has highlighted a US$572 billion protection across Asia-Pacific for three main risk areas globally: including nat cats, mortality and healthcare spending; the bulk of this is in emerging Asia economies.
Commenting on the report, Russell Higginbotham, chief executive reinsurance and regional president for Swiss Re Asia, said: "The rising frequency of extreme weather events, geopolitical and macroeconomic instability, ageing populations and rising healthcare spending have transformed the risk landscape in Asia and globally."
The need for a strong diverse market is greater than ever with the likes of climate change, low interest rates, political uncertainty, cyber and artificial intelligence bringing a confluence of risks for businesses and individuals.
Robert Bentley, chief executive, strategic advisory at Guy Carpenter, commented: "How the risk landscape evolves will be pivotal in shaping the future of reinsurance. Insurability is likely to become a key challenge for the sector as there is a dearth of data and modeling solutions for many new exposures."
There are questions around the insurability of stablished risks as he long-term trends associated with climate change remain difficult to measure, predict and, ultimately, model.
Bentley added: "Whatever the future holds, reinsurance will be an important part of the solution. While capital inflows into the reinsurance sector have slowed recently as loss experiences have deteriorated, reinsurers' desire and ability to underwrite risks remain healthy overall. This is a market that has matured materially since the days when large catastrophes created massive price volatility."
We can expect plenty more organic growth in the sector over the next few years both in Asia and through acquisitions.