As Argo exits Syndicate 1200, others commit deeply to Asia
September 4 2019 by Andrew Tjaardstra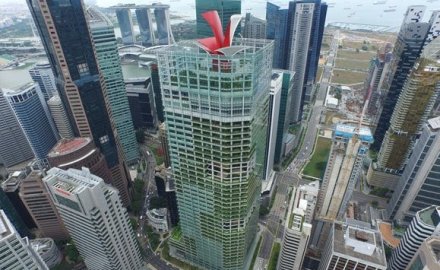 ArgoGlobal has joined several Lloyd's syndicates over the last 12 months in closing certain Asia operations, including CNA Hardy in Singapore and Shanghai and Tokio Marine Kiln in Hong Kong.
As Argo exits Asia risks for Lloyd's Syndicate 1200 it appears underwriting profitability was the principle move but again appears a hasty change of mind after several recent hires in Singapore. Argo is also moving out of most of its hull line business and has cited "unsustainable combined ratios".
Matt Harris, Argo's group head of international operations, commented: "The ArgoGlobal Syndicate 1200's Asia business recently recorded combined ratios are unsustainable and, whilst we still see growth opportunities in the region, we need to prioritise our efforts on profitable growth in other markets."
InsuranceAsia News understands Argo had around 10 staff in Singapore. The exit will not affect the Australian market, where the syndicate writes business through delegated authorities and also ArgoGroup's Ariel Re Syndicate 1910 business, including its Hong Kong-based renewable energy business.
Iain Ferguson, Lloyd's Asia-Pacific regional director, commented: "Like any other company, managing agents make their business decisions based on a number of commercial considerations. Lloyd's is a dynamic marketplace made up of many managing agents writing diverse books of business in many parts of the world, as such we expect there to be an ebb and flow in the market."
Since the arrival of Lloyd's chief executive John Neal there has been a centralised Lloyd's drive to improve profitability across the board after two consecutive years of large losses.
Mark Newman, chief executive Asia Pacific & MENA, Canopius said: "I believe that overall the action taken by Lloyd's to maintain and strengthen underwriting discipline has been regarded positively."
"It has helped shine a light on inadequate or weak underwriting performance and the resulting discipline is now flowing into the company market in the region. No broker or client wants inconsistent or knee-jerk pricing reactions; maintaining sensible and disciplined underwriting helps to avoid that."
Ferguson stresses while some may be leaving the market, others are growing: "In many areas, managing agents are deepening their commitment to Lloyd's Asia and across Asia Pacific by expanding their teams and investing in growing various lines of business."
Earlier this year, for example, Lloyd's Asia and Antares united with the Intellectual Property Office of Singapore. The Intellectual Property Insurance initiative for innovators aims to cover support innovative enterprises with cover for intellectual property legal expenses.
Markel Asia, for example, has been growing at 34% year on year through a combination of rate increases and new customers. Beazley has opened a financial lines capacity arrangement with Hong Kong-based Lloyd's coverholder Pegasus Underwriting, while Canopius has set-up an office in Sydney and has been recruiting across the region.
Newman added: "We have seen a two-speed market for some time in Asia-Pacific – those who are committed, empower their colleagues to underwrite and manage the business locally, with full accountability, and those that don't, retaining control and making underwriting decisions from overseas."
"The latter approach simply doesn't work and can result in frustration for all parties; underwriters, brokers, clients and head office. Accordingly, those that adopt the former model are growing profitably and building relevant and resilient businesses."
Following a series of market exits, it is now up to the remaining syndicates to prove Lloyd's long term value in Asia.