Is China's GWP bouncing back from Covid-19?
April 14 2020 by Nick Ferguson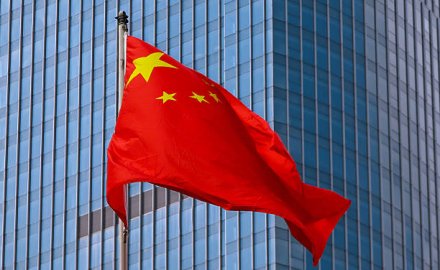 China's insurance market may already be poised to bounce back from a brief Covid-19 pause.
What has been described as the biggest quarantine in human history which started on January 16 in Wuhan has been – to a large extent – ended. With unprecedented restrictions imposed on the city of 11 million, starting last week, some people were once again able to leave the city as life slowly starts to return to normal for what was once the center of the global pandemic.
New car registrations were down 92% during the first half of February, compared to the same period in 2019.
The strict lockdown in Wuhan has been effective at preventing the kind of outbreak seen in Italy or the US, and official data shows that while growth in China's insurance market halted during January and February, business didn't collapse.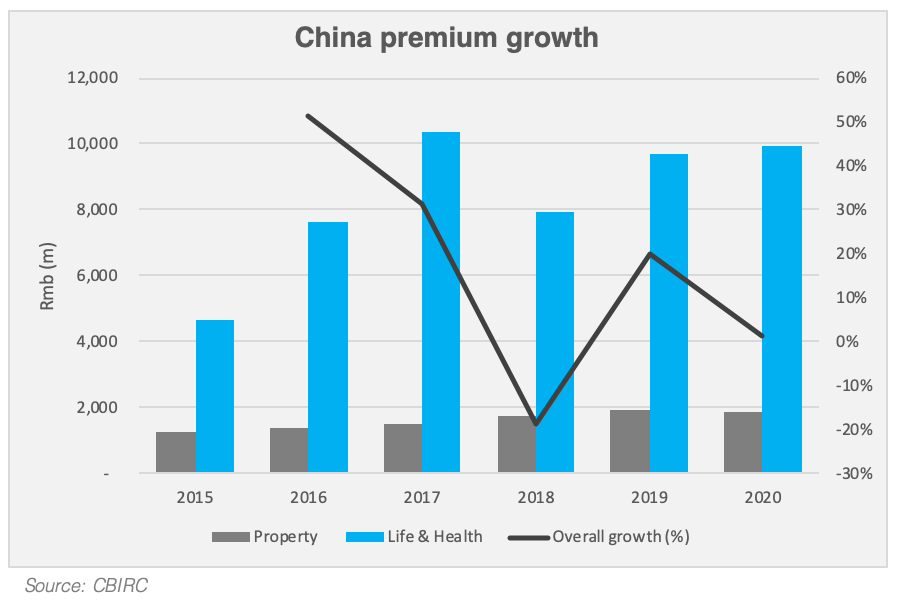 Total premiums grew by 1.1% during the first two months of the year compared to 2019, according to statistics produced by the China Banking and Insurance Regulatory Committee.
This represents a sharp drop in momentum compared to an average of 21% growth for the same period during the previous four years, but the market still generated Rmb11.8 billion (US$1.66 billion).
Indeed, the market was much more seriously affected at the start of 2018, when premiums fell by more than 18% after the government crackdown on universal life products being sold by companies such as Anbang.
Across the board
What is different this time is that Covid-19 has had a much broader effect on the market, with only health insurance recording double-digit growth. Life premiums were down by 0.7%, while property premiums fell by an even steeper 3.7% due in large part to the collapse in motor sales.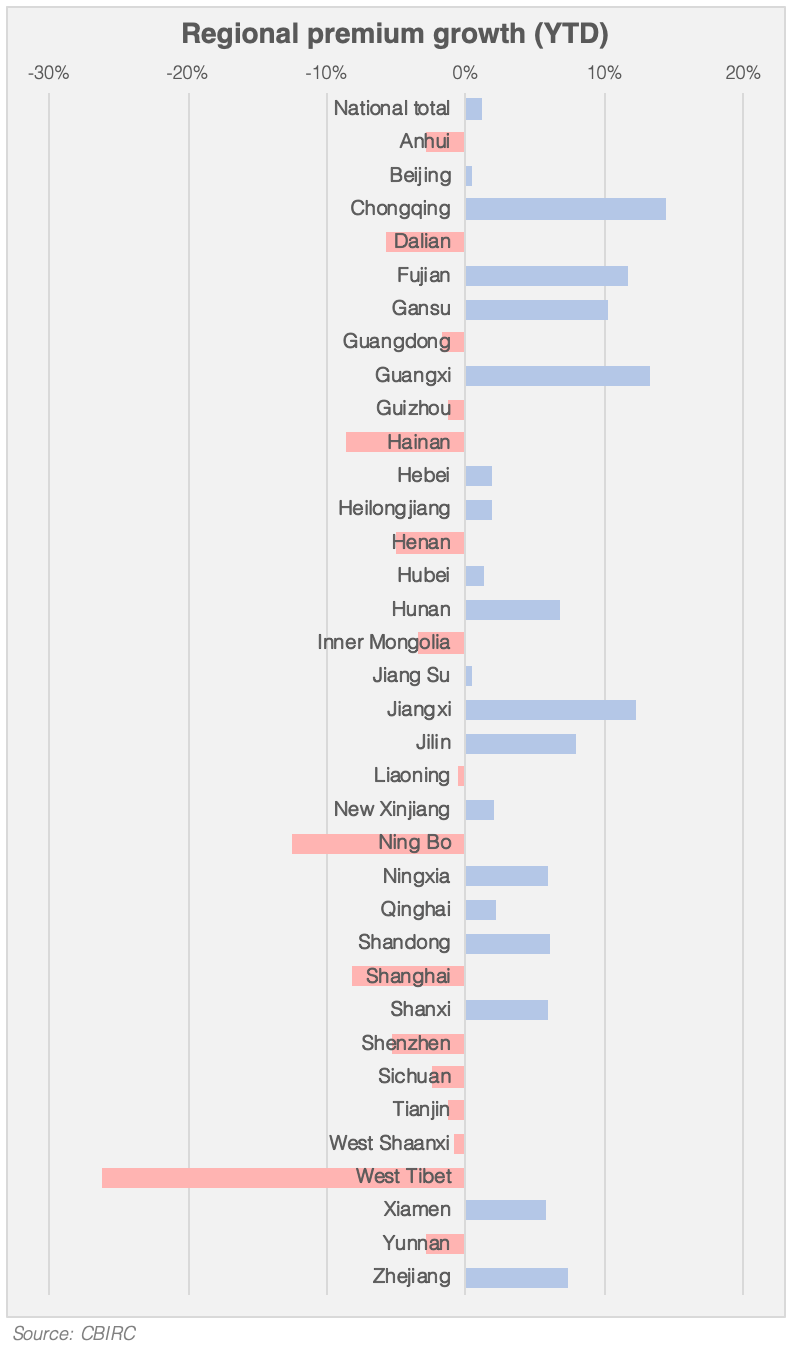 New car registrations were down 92% during the first half of February, compared to the same period in 2019, but sales were already in recovery by March and are expected to accelerate as factories and dealerships open once again and buyers are able to release their pent-up demand.
Perhaps surprisingly, insurance sales in Hubei province (which is home to Wuhan) were above the national average during January and February, at least according to the official data.
Premiums in the province grew by 1.4%, compared to a national average of 1.1%. Business in Henan (-5.1%), Sichuan (-2.4%) and Guangdong (-1.7%) was significantly worse.
It remains to be seen if statistics for March will register the start of a widespread recovery in sales, but the indications are positive.
Losses may be a different matter, but the limited mortality claims that the market will have to pay may serve to promote life insurance sales in the post-Covid market.
Second wave
Meanwhile, the Chinese government and politicians from across the world will be keeping a close eye on a potential second wave of the virus. China is the first country out of lockdown and there has been a steady uptick in cases over recent weeks – but these have been mainly from foreigners arriving from abroad who are tested in quarantine. The latest efforts to protect China's population has been to close the border crossings with Russia as the virus spreads in its neighbour.
The World Health Organisation is also tracking whether having the virus gives you immunity.
Until a country can prove that the virus can be kept under control without a vaccine available, we will be living in a nervous environment.