Arch's Grandisson: Coface stake "strategic" as Asia reach grows
February 26 2020 by Andrew Tjaardstra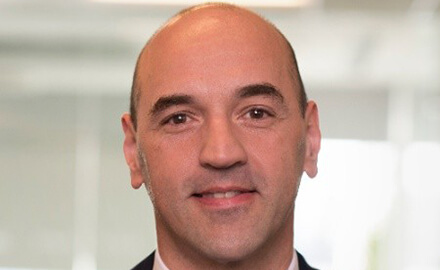 France's fourth largest bank Natixis has agreed to sell a 29.5% stake in Coface to Arch Capital Group, in a deal valued at around €480 million (US$520 million).
Arch is buying the Coface stake for €10.70 per share, a discount of around 6% to Coface's €11.38 closing price on February 24; Natixis will hold 12.2% of Coface after the sale.
The deal for Arch Capital will expand the specialty player's presence in Asia Pacific and comes as Arch Re is buying a stake in Sydney-headquartered Precision Marketing Asia Pacific.
Coface, headquartered in France, offers coverage for over 200 countries; it has a presence across 17 Asia Pacific countries including Australia, New Zealand, Singapore, Taiwan and Thailand. Singapore-based Bhupesh Gupta is chief executive of Coface Asia Pacific.
Marc Grandisson, Arch's chief executive, said: "This is a long-term, strategic investment in Coface, and fits with Arch's efforts to develop uncorrelated sources of underwriting income. Our companies share a focus on specialty underwriting where knowledge and expertise create value for our clients, and trade credit contributes to Arch's specialty-driven business model."
Grandisson (pictured) added: "We support Coface's management team and are aligned with their strategic plan."
There are no anticipated impacts on Coface's or Arch's employees resulting from the proposed transaction. Arch has indicated that it does not intend to seek control of Coface for a period of 12 months after the closing of the transaction.
As part of the transaction, Natixis' seven representatives on Coface's board of directors will resign and be replaced by four Arch nominees.
Last July, a report by Reuters said that buyout firm Apollo Global Management has approached trade credit insurer Coface to buy the company. At the time Natixis has said it wasn't interested in selling its stake and was not in talks with any bidder.