Appetite for Asian M&A abounds despite Covid-19
April 17 2020 by Nick Ferguson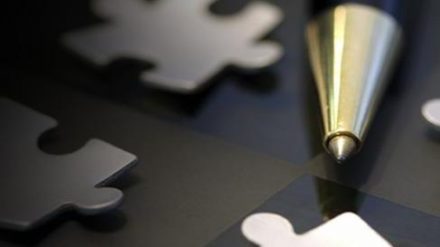 There are no handshakes anymore, but M&A deals are still getting done in Asia despite the market disruption caused by Covid-19.
Over the last ten days we have seen KB Financial buy Prudential Financial's Korean life unit in a US$1.9 billion deal, private equity firm JC Partners closing in on another Korea life insurer and Malaysia's AmGeneral reportedly put up for sale again, with a potential price tag of US$1 billion. Last week Peak Re agreed a deal to buy Bermuda-based ILS asset manager Lutece.
That deals are still getting done is testament to the flexibility and creativity…of dealmakers in the region.
Remarkably, the number of insurance M&A deals announced in the first quarter was more or less the same as the first quarter of 2019 (there was actually one deal more this year), according to GlobalData. However, the value of deals was down quite sharply across the Asia-Pacific region to US$3 billion from US$7.4 billion in the first three months of 2019.
"Given the stock market volatility caused by the outbreak, we will likely see a decline in interest in M&A until asset prices have stabilised," according to Joyce Chan, a partner at Clyde & Co in Hong Kong.
Valuation
Most Asian countries have managed the public-health side of the crisis well, relative to the US and some European countries, but stock market valuations have nevertheless been similarly affected.
Hong Kong's benchmark share index is down 15% since the start of the year. Japan and Singapore have fallen even further, while Shanghai is down roughly 6%. That alone is bound to act as a drag on new deals.
While almost all countries in the region experienced a fall in deal value, South Korea and India were two notable exceptions — and the Korean deals mentioned above highlight the continuing high level of activity there, which may be a reflection of how well South Korea has handled its Covid-19 outbreak.
New York-based Genworth warned that work-from-home policies for itself and the state regulator would delay the [China Oceanwide] deal [for Genworth Life] beyond the March 31 deadline.
In India, Mitsui Sumitomo's agreement to sell its stake in Max Life was announced in March, paving the way for Axis Bank to buy a 17.9% stake in Max Life, which will cost around US$250 million based on Max Life's embedded value.
The deal flow in India and Korea has come despite a backdrop of some of the worst-performing stocks in the region. The benchmark Kospi index had fallen almost 35% by mid-March and is still 15% lower than at the start of the year. India's Nifty index has been even worse, sinking as low as 38% down for the year at one point in late March and remains more than 26% down even now.
Resilience
That deals are still getting done is testament to the flexibility and creativity (and perhaps desperation in some cases) of dealmakers in the region.
Needless to say, some of the activity that is becoming public now has been in the pipeline since before the pandemic, as was the case with Peak Re's acquisition, but just getting a deal over the line in the current environment can be challenging.
"We had significant discussions with Lutece prior to Covid-19," says Peak Re chief executive Franz Josef Hahn. "Mostly everything was lined up in order to instil trust in both teams. The rest is a function of workable email, videocon, telecom systems and a workforce being able to work highly efficiently from home."
Even then, these are tough conditions to operate in and some deals have clearly been affected by the pandemic. China Oceanwide's US$2.7 billion acquisition of Genworth Life had dragged on for years even before Covid-19. It won reapproval in March, but the New York-based Genworth warned that work-from-home policies for itself and the state regulator would delay the deal beyond the March 31 deadline, which has now been extended to June 30. Even that may be tight for a deal that has been plagued with problems from the start.
Other notable and potential deals across the region include the sale of a stake in Asuransi BRI Life, the life unit of Indonesia's Bank Rakyat Indonesia, for around US$500 million; Aviva's sale of its entire shareholding in its Indonesian joint venture; and the completion of Tokio Marine's merger with Safety Insurance in Thailand.
Another big deal on the horizon is Hong Kong-based Bank of East Asia's potential sale of its insurance and pension assets, which could be worth more than US$1 billion.
While many deals may be on pause at the moment, there is reason to expect that deal flow will bounce back when (if?) asset prices return to normal levels and confidence resumes.