APEC leaders commit to regional cat bond market
April 8 2020 by InsuranceAsia News Staff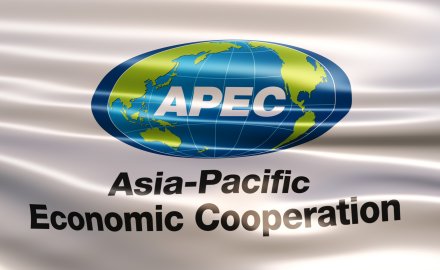 The Asia-Pacific Economic Cooperation (APEC) has reaffirmed its support for the introduction of a regional catastrophe bond (cat bond) market.
In a recent APEC Business Advisory Council (ABAC) meeting, private sector leaders from each representative country maintained that the region must consider catastrophe bonds as a solution for disaster risk financing.
The re-affirmation follows from ABAC's November 2019 meeting in which APEC finance ministers committed to exploring various forms of (re)insurance and natural disaster risk transfer measures pertaining to capital markets.
It is understood that ABAC representatives from the Philippines are leading the charge for the council's discussion on adoption of cat bonds. The South East Asian nation is among the world's most vulnerable to natural disasters — World Bank figures estimate an expected annual average of US$3.5 billion in asset losses due to events such as typhoons and earthquakes.
Late last year, Asia's insurance-linked securities (ILS) market took a great leap forward with the listing of two World Bank Philippines cat bonds. This was the first cat bond listed on an Asian exchange — the Singapore Exchange (SGX) — and the first to be sponsored by an Asian sovereign.
Joanne de Asis, an ABAC Philippines representative, in November of last year invited World Bank experts to lead a discussion on details of the bond structure for ABAC members.
Both Singapore and Hong Kong have been aiming to position themselves as ILS hubs, of which cat bonds are an important feature. Singapore is ahead of Hong Kong on many fronts. And though the SAR government has reiterated its commitment to developing its ILS market, it remains to be seen if the Covid-19 outbreak will delay or hamper efforts.
Nevertheless, the Asia Pacific region is and will continue to be one of the most affected from extreme weather and natural catastrophes — and market players are still on the hunt for additional solutions to mitigate natural catastrophe financial risks.
ABAC was created by APAC's market leaders in 1995, to provide the business perspective on regional cooperation. ABAC includes up to three private sector members from each APEC economy, and represent diverse business sectors inclusive of SMEs.