Aon reverses pay cut and pledges to repay reduction
July 1 2020 by Andrew Tjaardstra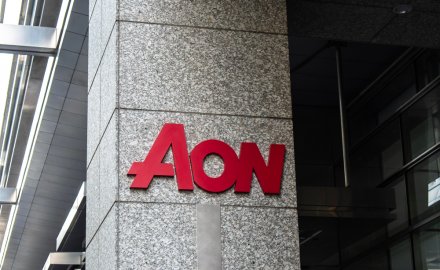 Aon has decided to end its much criticised move to temporary reduce salary reductions for 70% of its workers of up to 20% of their salary starting July 1 (today).
The broker added it will repay staff the amount they had reduced since May plus an additional 5% of the withheld amount.
The decision, taken by Aon's global chief executive Greg Case, has been based on observations and analysis over the last four months. In a statement, the broker said it is confident it won't need to cut jobs and that "temporary salary reductions are no longer necessary to meet this commitment to 50,000 colleagues."
The broker says that this latest decision isn't related to any near-term change in its financial performance or expectations, adding that its core business has remained resilient during the crisis.
Despite negative global GDP and unemployment trends, Aon's statement adds: "The company believes the overall macroeconomic uncertainty and downside are somewhat less significant than anticipated, and therefore is ending this aspect of its operational flexibility plan."
Aon has also confirmed it will stick with other cost cutting measures. The firm will continue to pause share buybacks and new M&A activity (which excludes the merger with Willis Towers Watson), alongside temporary salary reductions of 50% for Aon's top execs – including chief executive Greg Case – and a 50% reduction in cash compensation for the board of directors.
The broker says that it expects to accrue the expense for salary repayments in the second quarter of 2020 and make repayments to employees in the third quarter.
Aon's original salary move had been criticised by rivals including Marsh's chief executive Dan Glaser and may have made some of the broker's staff vulnerable to rival offers.
Some market commentators had also criticised Aon for maintaining the same level of dividends while cutting staff salaries.