Aon Reinsurance Solutions creates global life and health group
August 28 2019 by Andrew Tjaardstra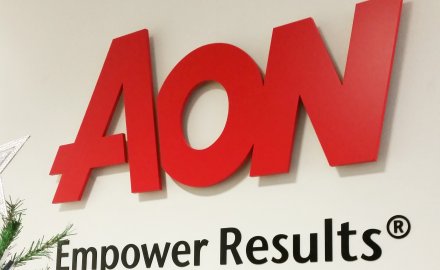 Aon Reinsurance Solutions has created a global accident, health and life practice group.
The group will be chaired by London-based Roger Smith, who was previously head of accident, health and life EMEA at Aon's Reinsurance Solutions business; he has worked at the broker for over 20 years.
In a statement Aon said that Smith and the team will be responsible for scaling opportunities on a global basis alongside Aon's P&C brokers.
Nick Frankland, UK chief executive of Aon Reinsurance Solutions, commented: "Whether tackling evolving healthcare regimes, negotiating annuity deals to free up capital or managing unpredictable catastrophic events, we are ready to help insurers grow in a competitive environment and help them develop capital strategies to embrace emerging opportunities."
Aon's accident, health and life business provides products, data and analytics, catastrophe modeling, claims and other services to a range of clients including care firms, captives, health plans, hospitals and other groups.