Aon and AIG announce senior Australia appointments
May 12 2020 by Yvonne Lau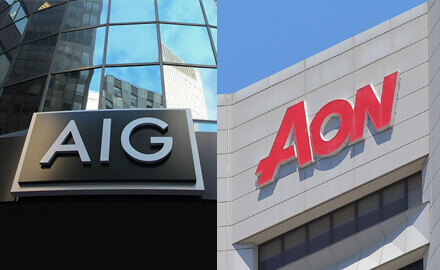 Aon Australia has promoted Ben Rolfe to managing director of broking, and chief broking officer of Australia; while AIG has appointed Antony Jarvis as Australia chief risk officer.
Rolfe was previously chief operating officer at Aon Australia. Jarvis joined AIG from Guild Group where he most recently served as chief risk officer.
In Rolfe's new role, he will lead the strategic oversight of Aon's broking business in Australia. He joined the company in 1999, and holds two decades of market experience. At Aon, Rolfe has served in various roles, including a six-year stint at the group's risk solutions division in property broking and program design and placement.
He is also a member of Aon Australia's executive leadership and operations executive teams.
James Baum, chief executive of Aon Australia, commented on Rolfe's appointment: "Following an extensive internal and external search for the role we are delighted to appoint [Rolfe] to this crucial role at Aon. [Rolfe's] leadership and technical capabilities combined with his relationship management skills means he is ideally positioned to build on the great work established across the broking division."
Jarvis also holds 20 years of market experience — in both general and life sectors. In an official statement on LinkedIn, the insurer said: "We are pleased to welcome [Jarvis] to AIG. [Jarvis] brings over [twenty decades of experience] across a range of industries including general and life insurance, retail banking, superannuation and telecommunications."
At Guild Group, Jarvis also served as head of risk, audit and compliance. In Jarvis' final role with the group as chief risk officer, he was responsible for leading and implementing the 'defense governance model' for their two APRA-regulated entities — Guild Insurance Group and Guild Superannuation, according to his LinkedIn profile.
He takes over the AIG role from Catherine Dube, who left the insurer in January after a nine-year stint.