ANZ and Westpac are latest bank majors to be hit with CCI lawsuits
November 25 2019 by Yvonne Lau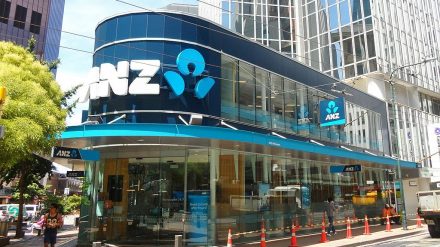 Westpac and the Australia New Zealand Banking Group (ANZ) are the latest of Australia's big four banks to be hit by class action suits over the sales of worthless consumer credit insurance (CCI) in the country.
Launched by Melbourne-based Slater and Gordon Lawyers, these new class action suits follow the National Australia Bank's (NAB) November 20 settlement of A$49.6 million (US$33.7 million) to reconcile a class action by the same firm. Slater and Gordon notified 400,000 customers in August they could take part in the suit.
Last September, Slater and Gordon announced their campaign that would take action against financial institutions on behalf of up to five million customers.
The Australian Securities and Investment Commission (ASIC) has been recently scrutinising insurance sales' practices in the country – and all big four banks in Australia have been under review. Lenders were investigated for selling worthless credit insurance to those purchasing personal loans, home loans and credit cards.
The regulator's crackdown led to a decline in junk policies, but the numbers are still significant – 2018 saw 200,000 junk policies sold, while in 2014 the number stood at 650,000.
A July report by ASIC found 11 lenders responsible for selling CCI that ultimately failed consumers and was "extremely poor value for money," while turning immense profit for lenders. Since 2011, sellers of CCI took in premiums of A$1.78 billion (US$1.2 billion), but paid out only 19 cents for every dollar taken in premiums.
Back in 2011, ASIC had already issued a report recommending improvements for insurance sales practices.
ASIC commissioner Sean Hughes noted in July, "Lenders and insurers have had more than enough time to improve sales practices and provide better value for consumers. An inevitable consequence of these widespread failings and mis-selling practices will involve ASIC taking significant enforcement action against some of the entities named in our report."
Allianz Australia in August handed over A$8 million (US$5.4 million) in consumer credit insurance premiums to more than 15,000 customers.
MORE FROM: Legal/Regulatory