Another Indonesia state-owned insurer faces scandal
January 14 2020 by Yvonne Lau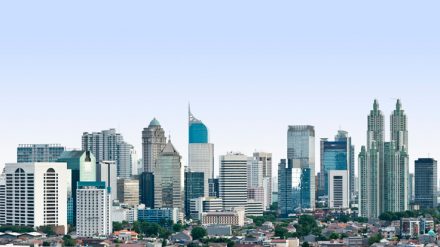 Another state-owned insurer, Indonesia's Asuransi Sosial Angkatan Bersenjata Republik Indonesia (Asabri), is facing allegations of corruption.
After Asabri's stock portfolio took a dive of more than 95% in 2019 — reported losses of US$730 million — government officials were tipped off to investigate the company. Mahfud MD, Indonesia's political, legal and security affairs minister, said he would discuss the case with Sri Mulyana Indrawati, the country's finance minister and Erick Thohir, minister of state-owned enterprises.
Asabri however, announced on January 14 that they still have the ability to pay customers' claims. The firm said the losses are temporary and were caused by unfavourable capital market conditions.
The charges against Asabri follow the fraud and corruption case of the nation's largest state-owned insurer, PT Asuransi Jiwasraya (Jiwasraya), which now has a US$2 billion deficit. Jiwasraya was unable to pay US$900 million of claims owed to its policyholders in December 2019 and is being investigated by the Audit Board of Indonesia (BPK) and the Attorney General's Office (AGO).
Thohir, the state-owned enterprises minister has also been investigating the Jiwasraya case. He commented on the Asabri case, saying: "We don't want to jump to conclusions." He noted the government would wait for the results of BPK's audit of Jiwasraya before outlining what action to take for Asabri.
Asabri looks after social policies and pension funds of the country's police, military and defense organisations. Indonesia has seven state-owned insurers in operation — Jiwasraya and Asabri — along with PT Jasa Raharja, PT Asuransi Jasa Indonesia, PT Asuransi Kredit Indonesia, PT Asuransi Ekspor Indonesia, and PT Reasuransi Indonesia Utama.
MORE FROM: Legal/Regulatory