Andrew Jackson steps down from MD role at Charles Taylor
January 7 2019 by InsuranceAsia News Staff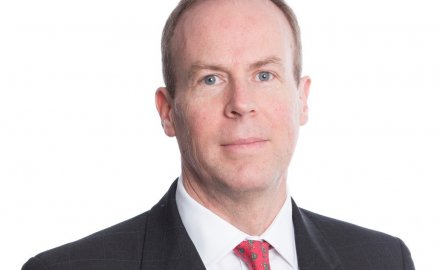 Andrew Jackson (pictured) has decided to step back from his role as managing director, property, casualty, technical and special risks for the UK, Europe and Singapore at international loss adjuster Charles Taylor Adjusting.
Jackson, managing director for 17 years, is stepping aside to concentrate on his financial lines claims work, business development and to help develop the next generation of loss adjusters. Under his tenure, Charles Taylor expanded its lines in construction, engineering, financial institutions and high net worth claims.
He will be succeeded in his role by Andy Rice who joined Charles Taylor in 2008 and was appointed deputy managing director of property, casualty, technical and special risks in 2015. Rice is an expert in complex international product liability and recall losses and handles a host of claims including environmental and public liability claims for global corporations.
Damian Ely, chief executive Charles Taylor Adjusting, said: "I would like to pay tribute to Andrew Jackson for his outstanding contribution to [Charles Taylor Adjusting]. His passion for the business has enabled us to grow our capabilities and extend our reach across property, casualty and special risks markets."
Jackson commented: "I felt the time was right for me to step back from day to day management. This will allow me to focus my attention on my own and our expanded team's financial lines case load, training and developing our newer adjusters and spending more time listening to and responding to our clients' needs, all areas that I greatly enjoy and where I believe I can continue to add most value."