Anbang's future name?
July 2 2019 by Andrew Tjaardstra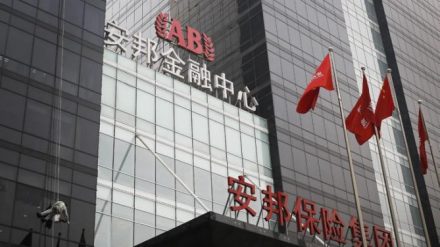 Dajia Insurance Group was registered on June 25 in Beijing with Rmb20.4 billion (US$3 billion) of capital supplied by the same shareholders as Anbang Insurance Group.
The move signals that the China Banking and Insurance Regulatory Commission, which is looking after the troubled insurer until at least February 22 2020, will likely transfer much of Anbang's business to the new group – or will use it as a holding company.
The China Insurance Security Fund, controlled by China's Ministry of Finance, controls 98.2% of Dajia and Anbang; while the China Petrochemical Corporation, also known as the Sinopec Group, and the Shanghai Automotive Industry own the rest of the shares.
China's insurance regulator said in February that it was extending the company's government ownership for another year; the new structure could prove attractive to foreign investors if the insurer's "good" assets are placed inside it and it protects buyers from some of the long term liabilities of the firm; in addition, a new name – which literally means "everyone" will prove another positive as Anbang will be forever associated with extravagant spending and the name might be putting potential investors off.
In addition, the Chinese government has been relaxing rules on how much a foreign investor can own of an insurer which could make Anbang or Dajia more attractive still.
Speaking at the World Economic Forum in Dalian on July 2 (today), China Premier Li Keqiang said the governnment will remove foreign ownership limits for securities firms, futures businesses and life insurers by 2020, one year ahead of the original target of 2021.
The insurer, which began as a regional seller of car insurance founded by Wu Xiaohui in 1994 – who was jailed for fraud at the beginning of last year – had Rmb1.9 trillion in assets as of February 2017.
One of the plans to clean up the insurer is to remove investment-type policies from the product portfolio, which have been a hindrance. Court documents showed the firm sold Rmb724 billion (US$105 billion) worth of investment products in excess of government-approved quotas through early 2017.
The government has injected the equivalent of US$10 billion and it is slowly shedding the international assets that drew global attention during a spending spree that included iconic New York hotel the Waldorf Astoria.
It has also been selling assets such as overseas financial services firms including Belgian insurer Fidea for US$543 million in April.
Anbang, which was first established in 2004, serves 31 provinces, cities and regions in China and has over 20 million customers in the country.
If it can simplify its business to focus on the long term attractions of the Chinese market – expect the insurer not to be in government hands for too much longer.