AMTD's insurtech plans ramp up with PolicyPal deal in Singapore
March 18 2020 by Yvonne Lau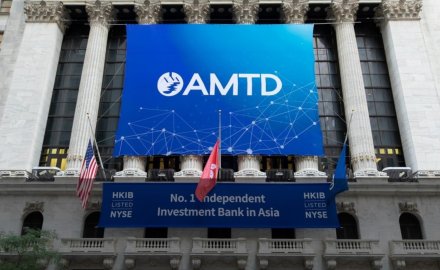 AMTD Digital, the digital arm of AMTD Group, has agreed to take a controlling stake in Singapore insurtech PolicyPal.
PolicyPal provides digital life, health, motor, travel and personal accident cover through a host of providers such as Aviva, Chubb, Cigna, Now Health and Zurich.
The transaction details remain undisclosed, but PolicyPal has received around US$20 million in funding and has a US$3 billion sum assured coverage on their platform through 30 global insurers.
The deal is aligned with AMTD Digital's strategy to create a fintech platform located in Singapore and focused on South-East Asia. Post-merger, PolicyPal will become an AMTD Digital member company. There will be cross-collaboration between PolicyPal, AMTD Digital and AMTD Risk Solution, the group's insurance brokerage arm, to establish a footprint in Asean's insurtech sector.
PolicyPal already has a digital insurance broker license granted by the Monetary Authority of Singapore (MAS), and is the first alumnus of the regulator's fintech regulatory sandbox scheme.
According to recent reports, AMTD Group is looking to spin off its digital business – including insurance and broking units – through a New York or Singapore IPO. It is understood that they have already raised US$100 million in a pre-IPO round, and have been targeting a digital banking license in Singapore and Malaysia to be included.
In August 2019, AMTD International, the group's investment banking arm, completed a New York IPO which raised US$174 million. AMTD Digital is the group's digital finance platform integrating insurance, banking and more in Hong Kong and Asean markets.
The acquisition of PolicyPal remains subject to final regulatory approval.