Allianz wins first 100% foreign licence in China
November 26 2018 by Andrew Tjaardstra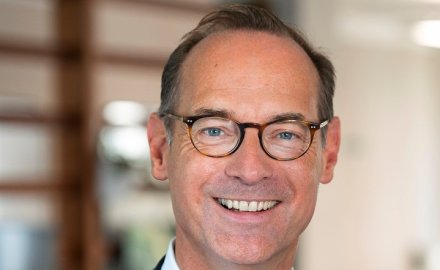 In a surprise move, Allianz has won initial approval from China's insurance regulator to set up an insurance holding company in China.
The company will be known as Allianz (China) Insurance Holding and is expected to be established in 2019. It will be China's first wholly-owned insurance holding company by a foreign insurer, and will be based in Shanghai.
Allianz has been in China since the 1910s and has more than 2,000 employees in the country offering both life and general insurance products under joint ventures.
The regulatory approval from the China Banking & Insurance Regulatory Commission follows a series of measures recently announced by the Chinese government to further open up and encourage investment in China by foreign financial insurance institutions; however it was still expected to take years to approve the first 100% foreign owned entity.
Oliver Bate, chairman and chief executive of Allianz Group (pictured), said, "Allianz is proud to be the first foreign insurer to commence the establishment of a holding company in China — a significant milestone for us to expand our presence in this strategic market."
"[This] follows the positive long-term cooperation between China and Germany, allowing our Chinese and international clients to be able to enjoy Allianz's comprehensive financial and risk management solutions and services, and benefit from the continued growth and liberalization of China's financial markets."
George Sartorel, regional chief executive, Asia Pacific, Allianz, said, "China is central to our growth strategy for Asia, this development positions Allianz strongly to combine our global knowledge with deep insights into local consumer and industry needs."
Meanwhile, Bate has signed a new five-year contract to remain chief executive of Allianz. He started in the role in May 2015 and with his original contract set to end in September 2019. This has now been extended to September 2024.