Allianz doubles down on "growth engine" Asia
June 9 2020 by Yvonne Lau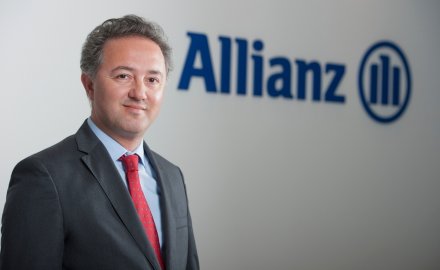 German major Allianz is planning major moves in China and Vietnam set for next year.
In China, the insurer is in discussions with mainland regulators for an asset management license. They hope to inaugurate this business in the first half of 2021.
In Vietnam, the company is pursuing an expansion strategy to move into the domestic P&C market — with the target date also set for 2021. They are now in talks with Vietnamese regulators and could potentially buy a stake in a local firm or create a digital platform (see below).
Asia continues to be an important book for the German insurer — and its regional ambitions are only growing.
An Allianz spokesperson told InsuranceAsia News (IAN): "Asia is the growth engine of Allianz Group. We are committed even more so to our growth ambitions in the region, not despite the global uncertainties surrounding the pandemic but because of the very opportunities created by it."
In January this year, Allianz opened its China business in Shanghai. They became the first wholly foreign-owned insurer in the mainland, holding registered capital of Rmb2.2 billion (US$392 million) – albeit at a difficult time before Covid-19 hit.
Allianz noted to IAN they are taking "bolder steps" in China and focused on gaining market share and capturing growth opportunities in coming years.
Oliver Bäte, chief executive of Allianz, has said to Reuters that fund management in China may hold more potential than insurance markets.
As for Vietnam, the current plan to enter the P&C market may be done with a minority equity partner.
And last February, the insurer announced a joint venture (JV) partnership with Vietnam's FPT Group, a technology service provider. The agreement progressed their plans to enter Vietnam's general sector, and furthered its Asia footprint.
"In markets where we have no existing legacy such as Vietnam, we continue to explore entry with a new digital or digital-hybrid business model," Allianz said to IAN.
Allianz's regional portfolio currently spans 14 countries — and its Asian revenue grew by 104% in 2019. They aim to increase annual (revenue) growth in Asia by up to 20% through 2025, says a Reuters report.
Fundamentally, the group is "doubling down on Asia, and we will not stop because of the virus. We are actually opening up new businesses [in Asia]," said Solmaz Altin, chief executive of Allianz in Asia, to Reuters.
As for the political uncertainty facing China and Hong Kong, Altin (pictured) said: "It's simply too early to tell what the Hong Kong situation will mean for our existing business or any future business. We very much hope that reason will prevail and that we can continue to do business in Hong Kong in a very positive way internationally."
MORE FROM: Asset Management