Allianz Global Corporate & Specialty shuffles management board
December 19 2017 by InsuranceAsia News Staff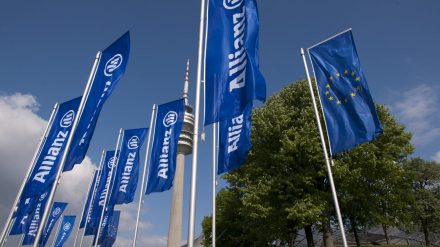 Sinead Browne, chief operating officer of Allianz Global Corporate & Specialty, will move to a new board-level role on July 1, 2018, the company has said.
She is taking over from Carsten Scheffel, chief regions and markets officer, who retires from his role at the end of June. In her new role, based in London, Browne will oversee AGCS's regional unit for the UK, Ireland, the Nordic countries, Russia, Dubai and Australia, plus Asia and South America.
Bettina Dietsche, currently head of group operations at Allianz in Munich, is set to join AGCS on April 1, 2018 to succeed Browne as COO.
Browne joined the AGCS board in 2012, overseeing a broad range of functions including IT, operations, human resources, organisation and business transformation, and the shared services unit.
She first joined the Allianz group in 1993 and has held senior roles in underwriting, organisational and strategy development, and operations at Allianz in Ireland and Frankfurt, as well as at Allianz Re.
Dietsche, currently group head of operations at Allianz since January 2017, has held a variety of international senior leadership roles in the insurance industry both within Allianz Group and elsewhere for more than 20 years, including COO for Allianz Global Automotive.