Allianz collaborates with Vietnamese IT giant
January 25 2019 by InsuranceAsia News Staff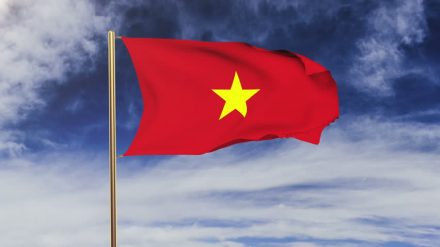 Allianz is looking to springboard into Vietnam's P&C sector through a digital joint venture to be set up with Vietnam's largest IT firm Corporation for Financing and Promoting Technology Group.
The companies want to form a joint venture P&C insurer and will apply to the regulator at the "appropriate time".
Hanoi-headquartered FPT Group, Vietnam's largest IT service company, will support Allianz to develop digital insurance products and services to meet the protection needs of local customers.
A memorandum of understanding proposes Allianz provide expertise and advice on best practices in insurance product customisation, financial technology and asset management, while FPT will provide access to its distribution channels and affiliates. In addition, it will advise and assist Allianz with local market knowledge, and connect the firm with FPT's subsidiaries and partners.
The signing ceremony of the agreement took place at the World Economic Forum in Davos and was attended by Nguyen Xuan Phuc, the prime minister of Vietnam, Allianz board member Sergio Balbinot and FPT's founder and executive chairman Truong Gia Binh.
"Allianz has the protection expertise to provide accessible and innovative insurance services, while FPT provides the local knowledge and a digital network reaching an expanding, educated and youthful population," said Binh. "Our partnership is exciting for the future growth potential of Vietnam, and we look forward to many successes."
George Sartorel, regional chief executive, Allianz Asia Pacific, said: "FPT is the right partner for Allianz to enhance its ability to build a strong market position in the country, and further underscores our ambitious growth strategy in the wider region."
"We look forward to contributing to the continued development of Vietnam's fast-growing insurance sector, boosting financial inclusion for the under-protected, and reaching an expanding pool of digitally-minded consumers."
Vietnam is one of the fastest growing economies in Asia, with a general insurance market which is expected to experience robust growth.