Allianz China Holding opens in Shanghai
January 16 2020 by Yvonne Lau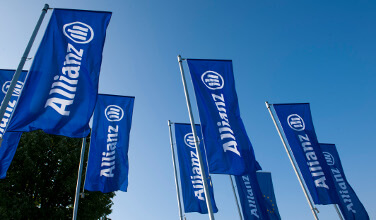 Allianz China Holding, a subsidiary of German-based Allianz Group, has opened for business and is based in Shanghai.
They are the first wholly foreign-owned insurer in China, and hold registered capital of Rmb2.2 billion (US$392 million).
The company has appointed Allianz's board management member Sergio Balbinot as chairman, and Solmaz Altin, Allianz's chief executive of Asia, as chief executive.
The firm received regulatory approval from the China Banking and Insurance Regulatory Commission (CBIRC) to set-up shop back in November 2019; and recently registered the business with the Shanghai Market Administration and Registration Bureau (SMAR).
Late last year, Balbinot commented: "Allianz is extremely optimistic on China and we are committed to accelerating our growth plans in this strategic market. The approval [and establishment] of the holding company puts us in priority position to maximise on the opening up of the Chinese economy."
Altin noted at Allianz China's opening ceremony on January 16: "The setup of Allianz China Holding is focused on supporting Allianz's growth ambitions in Asia and is an exciting moment for our future aspirations in the Chinese market.  We have deep connections with China and intend to make further inroads into an expanding economy for the benefit of Chinese customers."
CBIRC's approval and subsequent establishment of the company in China highlight recent measures taken by the state to open up and revitalise foreign financial investment into the country. Allianz said in an official statement: "It is a great step towards the liberalisation of the Chinese financial market."
Allianz first entered the China market in 1905, offering fire insurance in several Chinese cities.
For more on Allianz in China, see here.