AIG rings APAC CEO changes under Duperreault
March 2 2020 by Andrew Tjaardstra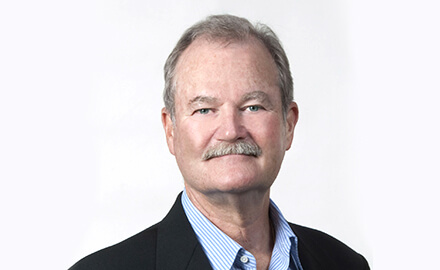 The US giant has made a host of high profile changes at senior management overseeing Asia Pacific over the last few months.
The latest hire is Jon Hancock, Lloyd's performance director, as head of its international general insurance operations – which includes APAC. Hancock is well known across the market and the move has created a buzz.
He is set to join in "the spring" and replaces Chris Townsend who left earlier this year after a relatively short stint after re-joining the firm from MetLife in January 2018. Lex Baugh, AIG's global chief underwriting officer for casualty and financial lines, has been overseeing the role in Townsend's absence.
Intriguingly Townsend was based in Hong Kong for the role, which was newly created when Townsend took it up, while Hancock was based in Singapore when he was chief executive of Asia and the Middle East for RSA. It has not yet been confirmed where Hancock will be based for AIG.
"[I] honestly can't remember the last time AIG had a full-year underwriting profit." Brian Duperreault, AIG

Hancock has most recently been behind the new digital blueprint for Lloyd's. Announcing his departure, Lloyd's chief executive John Neal commented: "[Hancock's] leadership in performance is without parallel, and his sponsorship of Blueprint One was critical in the production of a future strategy for the Lloyd's market. His will be big boots to fill."
One of Hancock's first priorities at AIG will be to rally the leadership team reporting to him.
In January AIG appointed Steven Barnett as chief executive Asia Pacific, general insurance. Singapore-based Barnett is an AIG veteran and moved across from head of the Middle East. He replaced Sachin Shah who left the business suddenly. Barnett has plenty of regional experience and has been chief executive of AIG Korea and chief executive of AIG Thailand.
Alexander Mandilas is joining Barnett in Singapore as Asia Pacific head of accident and health. Mandilas has joined after seven years at Cigna (according to his LinkedIn profile) where he was most recently head of centre of excellence – distribution and proposition, international markets; he has relocated Hong Kong to Singapore for the role which is effective from today (March 2).
Based in Singapore, Mandilas will report to Barnett and Edward Levin, AIG's global head of accident and health – general insurance.
Another possibility was to promote Thomas Lillelund to the role of chief executive Asia Pacific; instead AIG's Europe chief executive has replaced Barnett as Middle East chief executive in addition to his current role. The reason Lillelund could have been a good fit in Asia was because he was previously regional managing director of Aspen Re's Asia Pacific region.
The firm has also made changes in Australia where Nigel Fitzgerald, formerly Fairfax International Australasia's chief executive since January 2018, took the AIG chief executive role on December 10 while in New Zealand Toni Ferrier took on a similar role month.
Turnaround mode
The good news for the new senior management is that the business is in turnaround mode after years of underperformance.
Hancock will report to Peter Zaffino, who is AIG's president and global chief operating officer, and chief executive, general insurance. AIG's global chief executive Brian Duperreault has praised Zaffino for playing a major contributing role.
Duperreault came out of retirement in 2008 to help turnaround Marsh and McLennan and then joined AIG in May 2017. He created three divisions, installed a team of high-level underwriters, improved reinsurance cover and in 2018 completed the acquisition of Validus for US$5.5 billion.
The firm globally made net profit of US$3.3 billion in FY 2019 compared with a US$6 million loss in FY 2018. The improvement was primarily due to a reduction in net catastrophe losses of US$1.7 billion (pre-tax) compared to 2018 – and came despite a US$233 million hit from Typhoon Hagibis.
The international arm – where Asia Pacific falls – reduced net premiums by 13% while the combined operating ratio improved from 105.4% to 99.1% in Q4 2019.
Commenting on the insurer's 2019 results which were a culmination of intense turnaround since 2019, Duperreault, said: "The improvement in our financial performance over the course of last year was broad-based, with contributions from all of our segments, but most notable was the return to underwriting profitability in general insurance. The full year combined ratio was 99.6% and the accident year combined ratio, as adjusted, was 96%."
Showing the challenges at the firm, Dupperreault even said in a results conference call "[I] honestly can't remember the last time AIG had a full-year underwriting profit."
He added: "In addition to continued work as part of the turnaround of general insurance, AIG 200 will be a top priority. AIG 200 is our multi-year, enterprise-wide transformation program focused on the long-term strategic positioning of AIG and designed to achieve operational excellence."
Duperreault has also overseen the sale of 76.6% of Fortitude Re to the Carlyle Group and Japan's T&D Holdings up to acquire for approximately US$1.8 billion.
Good timing?
Hancock is arguably joining AIG at a good time with much of the larger heavy lifting having already been done at the group.
However, with the coronavirus, a US election, the UK/EU trade negotiations and several other major headwinds – it is going to be a challenging year to take up such a senior post.