AIA signs regional medical partnership
May 21 2019 by Nick Ferguson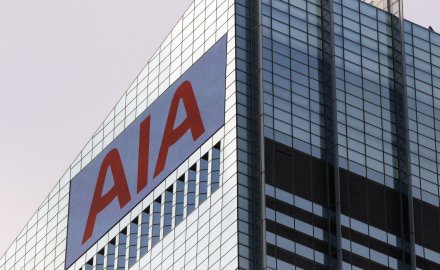 AIA has signed a regional partnership agreement with Medix to provide personalised medical case management for high-cost customers.
The service, which is already available in Hong Kong and Singapore, will be rolled out in more markets during 2019, including Indonesia, Malaysia, Thailand and Australia, with additional markets planned for launch in 2020 and 2021.
For customers diagnosed with a serious or complex condition, Medix offers a dedicated case team from diagnosis to treatment and full recovery.
"Medix is a very comprehensive programme," said Ng Keng Hooi, AIA's group chief executive and president, "It's not just a second opinion like some of the services out there. We are looking to go beyond the traditional, passive health insurance model."
Medix employs 300 in-house physicians and has a network of more than 3,000 independent medical specialists, operating in more than 90 countries around the world.
Sigal Atzmon, chief executive of Medix, described the service as providing a "quarterback" to coordinate the management of complex medical cases, adding that this approach has been proven to deliver better medical outcomes. More than 40% of Medix customers have refinements to their treatment plans and 20% have a change of diagnosis.
The roll out of the Medix service to AIA customers in Hong Kong and Singapore has demonstrated even better results than in other markets where the company operates, suggesting that there may be an opportunity to achieve significant efficiency gains across the region.
Indeed, Atzmon said that Asia is now the company's main focus and that it fully intends to expand its relationship with AIA into the region's biggest markets. "China will definitely be part of our plans," she said.
Medix currently has a presence in London, Hong Kong, Shanghai, Singapore, Jakarta, Bangkok, Kuala Lumpur, Melbourne and Tel Aviv.
"Our exclusive partnership with Medix across our markets enhances AIA's distinctive and differentiated proposition in health and well-being," said Mark Saunders, AIA's group chief strategy and corporate development officer, who has responsibility for healthcare.
"By providing our policyholders with personal medical case management, AIA helps overcome local healthcare disparities and makes international expertise locally available through a mutually beneficial collaborative process."