AI investment ramps up in Asia
February 26 2019 by Andrew Tjaardstra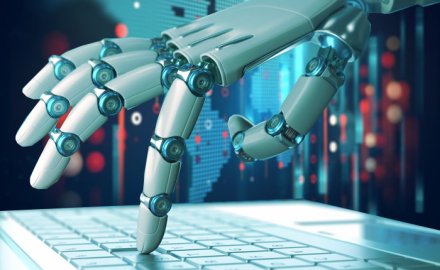 Ping An is once again proposing to IPO its SME fintech provider OneConnect on the Hong Kong stock exchange during the second half of this year, according to reports. The plan is to raise around US$1 billion if the value of the company is set around US$8 billion.
The Chinese company, which has recently expanded the service into Indonesia, is betting that demand in financial services for artificial intelligence, biometric and blockchain applications is just beginning.
A recently released survey from global consultancy PWC of 140 global insurance leaders suggests this could well be accurate for insurance.
The report shows that more than 80% of global insurance chief executives said that AI was already a part of their business model or would be within the next three years.
The report added: "Although the current wave of new technology investment focussed first on improving customer experience and reducing costs, it is now shifting to new business models. The increasing use of sensors, AI and machine learning in combination has affected the practices of loss anticipation and compensation, moving them towards more proactive risk detection, intervention and prevention."
One of OneConnect's applications is a "smart prompt settlement" for claims. The AI application assesses accident damage to vehicles by digitally examining images, automatically generates prices and uses smart risk management technology. OneConnect says the technology can shorten claim settlement times on motor insurance from the market average of two to three days to two hours, and reduce management risk caused by manual operations.
On the other end of the scale to Ping An's IPO, Bangkok-based Sunday Insurance has this week raised US$10 million from venture capitalist Vertex Ventures through a Series A funding round. It will use the funds to expand its data team and conduct research and development.
The AI startup, underwritten by KSK Insurance, runs an online platform offering non-life insurance products in Thailand, ranging from flight delay coverage to motor and health insurance. Easy Sunday, which already employs more than 100 people, is aiming to offer customisable products through an artificial intelligence-driven risk-prediction model and is part of a new generation of digital players in Thailand.
Across the insurance value chain from startups to global players, we can expect the amount of time and money devoted to AI to increase in the region. Along the journey there will be many regulatory and skill factors to overcome; while some investments will not reap dividends – the race has long begun to find the best path to success.