AGCS targets reinsurance via Mumbai opening
January 22 2019 by InsuranceAsia News Staff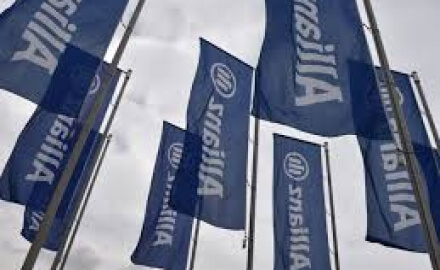 Allianz Global Corporate & Specialty has opened its Mumbai branch. The move follows AGCS being granted a reinsurance licence by the Insurance Regulatory and Development Authority of India last year.
The move comes as India's regulator has made it easier for foreign reinsurers to bid for business.
Despite India's low penetration rates it is the world's 11th largest insurance market and fifth in Asia behind China, Japan, Korea and Taiwan by premium volume.
However, market estimates show that India only ranks 73rd in the world with a non-life insurance penetration rate of 0.93% of GDP, suggesting many opportunities for future growth as the market matures. Reinsurance premiums are predicted to increase in India at compound annual growth rate of 11% to 14% a year, reaching US$11 billion in premiums by 2022.
Sinead Browne, AGCS board member and chief regions and markets officer for Asia Pacific, said: "India's continued rapid growth and the opening up of the domestic reinsurance market to foreign owned insurers makes it the ripe time to have our own branch in the country. India has huge potential to develop into a major reinsurance hub in Asia and we aim to part of this future success story."
The AGCS India branch, to be led by CB Murali – previously head of Bajaj Allianz's global risks division, will initially offer facultative, proportional and non-proportional reinsurance for construction, engineering, energy, financial lines, liability, marine and property.
In particular, AGCS sees opportunities in large construction projects under the US$106 billion Bharatmala infrastructure development plan, as well as strong contributions from the electronics, motor and high-tech communication markets. It also hopes to benefit from clients with overseas operations.
Mark Mitchell, regional chief executive of Allianz Global Corporate Solutions Asia Pacific, said: "India has long been a key part of AGCS's regional portfolio, and I look forward to the even closer collaboration with our business partners that this local branch will allow."
Allianz already has a presence in the market through its stake in Bajaj Allianz.