Addressing Asia's diabetes epidemic
June 8 2018 by Nick Ferguson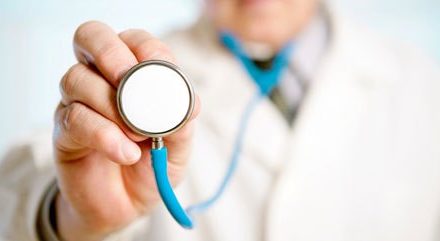 Asia is suffering from an epidemic of diabetes, but technology, regulators and innovation-minded insurers are allowing the introduction of products aimed at reversing diagnoses.
The growing prevalence of the disease in Asia is alarming. In 1980, the percentage of Chinese adults with diabetes was less than 1%. Today, it's more than 11.5%. In some South Indian cities, nearly 20% of the population has diabetes. By 2030, on current trajectories, both China and India combined will have almost half a billion diabetics.
Overall, the region is home to more than 60% of the global diabetic population, with a prevalence of roughly 7% across the continent.
This trend poses a serious challenge for governments, healthcare systems and insurers. While Type 2 diabetes is a chronic condition that can be costly to treat, it is also very responsive to behavioural changes, such as a healthier diet and more active lifestyle. This isn't news to anyone, but the challenge has been to incentivise people to actually make the necessary changes and stick to them.
Few people pay attention to government health recommendations or even their doctor's advice when it comes to adopting a healthier lifestyle, but there is a growing body of research that shows people respond much better to financial incentives.
"Behavioural economics suggest you need to risk losing something of value to make a change," says Sohila Kwan, head of health medical solutions for Asia with Swiss Re's life and health business.
Of course, insurance has always reflected this. Even with traditional medical underwriting, policyholders will often pay more at renewals as their health deteriorates, but there is an opportunity with certain chronic conditions to use this more explicitly as a motivator — because patients can significantly improve their health by making some fairly simple changes.
And a new product launched in Thailand recently is seeking to take advantage of this by integrating dynamic pricing and disease management. Conceived in Muang Thai Life's innovation centre and offered in collaboration with Swiss Re's life and health unit, the product qualifies for inclusion in the Thai Office of Insurance Commission's regulatory sandbox, which allows insurers to push the envelope in pursuit of new ideas.
The dynamic pricing component would not normally be allowed in Thailand. Policyholders who buy this product submit their glycated haemoglobin (HbA1c) levels every six months and the premium adjusts accordingly. Outside of the sandbox, premiums would not be allowed to adjust this frequently in Thailand, but this shorter cycle is considered to be more effective at producing better health outcomes.
It also offers more than just dynamic pricing. The product is distributed exclusively online and comes with an app (of course), but also a glucose monitoring kit and a specific disease management programme that policyholders can join to lower or at least maintain their HbA1c levels.
"What this product does is to provide as much support as possible through technology and the health ecosystem to help policyholders improve their health," says Kwan, who claims the product is a first for Asia but has obvious potential elsewhere in the region, particularly in countries with high rates of diabetes and mature insurance markets, such as Hong Kong, Singapore, Korea and Japan.
Indeed, at more than 12%, Singapore has the highest prevalence of the disease in Asia, according to the International Diabetes Federation.
Such approaches also have application for other chronic conditions. "The risk factors for type 2 diabetes are also risk factors for cardiovascular disease," Kwan points out.
In both cases, there is evidence that diet and exercise can reverse diagnoses. And as more people track their health through apps and wearable devices, we are creating a vast resource of data about the connections between lifestyle and disease management. That knowledge should help to inform much better decisions, particularly when reinforced by insurance products that can put an accurate cost-saving on such choices.
Because the risk factors are so modifiable, Kwan says that Swiss Re sees the chronic condition risk pool as an opportunity. The company is focused on developing protection solutions that are participatory, predictive, preventative and personalised.
For insurers looking to develop the next generation of products, the focus is on doing more than just paying claims.