Action on resilience can avoid uninsurable areas: ICA
October 23 2019 by Andrew Tjaardstra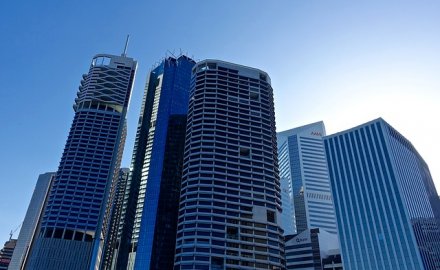 Claims that parts of Australia will inevitably become uninsurable or unaffordable due to climate change fail to recognise that mitigation and adaptation can prevent some of the worst impacts of extreme weather, argues the Insurance Council of Australia (ICA).
However, the ICA's president Richard Enthoven, who is chief executive of Hollard Insurance had said at the National Insurance Brokers Association conference earlier this week that "climate change creates complexity for insurers because, to some extent, it reduces the reliability of our past data on claims as a tool for predicting future losses. And, changing weather systems may well make certain regions more exposed to storm, flood or bushfire thereby potentially making parts of Australia uninsurable."
To avoid this, Australian communities should be encouraged to lower risks and take practical action. The ICA believes that no area of Australia should be uninsurable, "provided governments invest appropriately in permanent mitigation and resilience measures to protect communities from known and projected risks, including the impact of climate change."
It is important that extreme weather projections based on climate change models are agreed upon and understood by all relevant stakeholders before they are used in a way that may unnecessarily scare householders and businesses, disrupt communities and lead to poor decisions and outcomes.
The ICA said it supports well-coordinated and prudent action on climate change. It is working with insurers and other stakeholders to integrate its efforts. Achieving a transition to a low-carbon economy can "only be achieved through credible, agreed and understood methodologies."
The market is investing in the development of transparent risk tools for climate change, based on centuries of underwriting expertise and extreme weather knowledge. These tools and the methodology upon which they are based will be available for all stakeholders to use.
Last week the Senate voted to increase the amount of money available to the Commonwealth for mitigation measures by US$34 million (A$50 million) a year.
The Productivity Commission and other organisations and agencies have called for a reversal of government spending on natural disasters. At present only 3% of natural disaster funding is spent on mitigation; 97% is spent on post-disaster recovery. In 2014 the Productivity Commission recommended the Commonwealth invest at least US$292 million (A$200 million) a year in mitigation and resilience, to be matched by state and territory governments.