Accounting relief
November 16 2018 by Nick Ferguson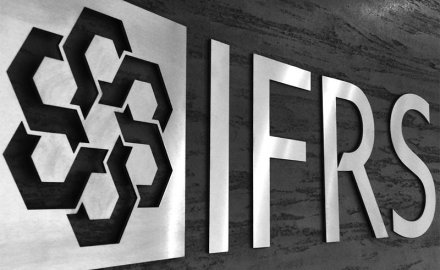 Insurers breathed a sigh of relief this week after the International Accounting Standards Board voted to propose a one-year delay to the introduction of its new insurance contracts standard, IFRS 17, to 2022.
However, the move is less than had been hoped for. A group of insurance bodies, including associations from Korea, Australia and New Zealand, had written to the board in October asking it to consider a two-year delay to meet the significant challenges that insurers face in implementing the new standard, warning of "serious operational constraints on insurers' ability to successfully implement IFRS 17 on the current timelines".
This burden weighs particularly heavily on insurers in Asia that are not yet operating under Solvency II-style systems, where there is at least some commonality with the process established for the market-consistent Solvency II balance sheet. Meeting the requirements of the new standard will require costly and significant investment in financial, actuarial and technological resources for companies that are already facing cost pressures in many cases.
The insurers are also worried about some of the substance of the new standard, including the measurement of discount rates and the newly introduced concept of contractual service margins, but maintain that they are committed to the broad goals of IFRS 17, which will affect close to three-quarters of listed insurers worldwide (but not US insurers, which will continue to report under US GAAP).
"There is no expectation that a delay will result in insurers stopping or slowing their implementation project," the letter said. "Rather, it will allow them to deal with operational constraints (skilled resource needs, software solutions), and the systems and control process changes needed to prepare data of suitable quality and reliability. It will also allow for the finalisation of related regulatory changes as required in some jurisdictions, for better change management and user understanding and education on the new, and potentially very different, financial reporting going forward."
The board did not acknowledge insurers' operational complaints about the new standard in announcing the proposal. Instead, it said that its plans to consider amendments to IFRS 17 could cause uncertainty and therefore disrupt the progress of implementation — and that this justified a deferral.
The proposal is subject to public consultation that is expected next year, while the board will discuss potential amendments to the standard during its December meeting. The board has also proposed extending to 2022 the temporary exemption for insurers to apply the financial instruments standard, IFRS 9, so that they can both be applied at the same time.
On the face of it, deferring the implementation of IFRS 17 should not be controversial. The objective is to create financial information for investors that is globally comparable, consistent and transparent among insurers reporting under IFRS. But even the investors have been asking for a deferral, both to make sure that insurers can implement it effectively but also so that they can have more time to understand its implications.
"Since IFRS 17 is a principles-based accounting standard, it will take time for analysts and other users of financial statements to familiarise themselves with the new concept of contractual service margin, the components within each building block and their impact on profit recognition — as well as the multiple nuances between IFRS 17 and regulatory rules governing the measurement of insurance liabilities," said BlackRock in a briefing note last year.
Speaking to InsuranceAsia News about the deferral, Moore Stephens's Patrick Rozario said that the delay made sense and was reasonable, "but it is possible there might be more delays — especially for some of the smaller markets."
Indeed, if insurers want to run IFRS 17 alongside their existing standards before the effective date, which would be desirable if it is to be implemented successfully, companies would ideally need to be up and running as early as January 1 2020, even after the deferral. That still seems ambitious.