A window of growth in Malaysia's Islamic market
April 29 2016 by Nick Ferguson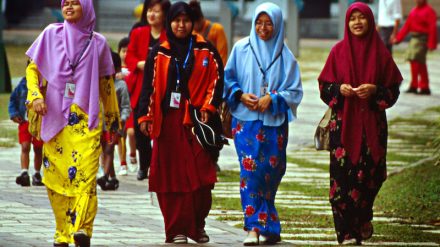 It is tempting to view Islamic finance as little more than a marketing spiel. After all, Saudi princes and Malaysian politicians are evidently quite happy to use Swiss bank accounts, even as they implore their citizens to eschew interest payments.
But, marketing or not, the spiel has clearly been effective as the demand for Islamic insurance in Asia's biggest market, Malaysia, is still growing at multiples of the conventional insurance industry — a fact that is obviously not lost on Zurich Insurance, which won regulatory approval this week to take full ownership of MAA Takaful, one of Malaysia's 11 Islamic insurers.
The country's takaful association forecasts that the number of policies will grow 10% to more than 5 million this year, or more than double the 4.3% growth during 2015, driven by the micro-takaful market and the liberalisation of commission structures. Meanwhile, Malaysia's non-Islamic business is predicted to grow by just 1%.
This is clearly attractive for Zurich, which has been re-thinking its Asian franchise amid losses and slowing growth in certain markets. The Swiss insurer first announced its intention to buy a 75% stake in MAA last June. At the time, it was disclosed that the insurer had M$1.2 billion (US$306.7 million) of assets, which represented a 5% increase from a year earlier.
The deal approved this week also includes the remaining 25% stake owned by Bahrain's Solidarity, giving Zurich full ownership. Adding takaful capability is clearly complementary to its existing presence in Bahrain, Qatar and the United Arab Emirates. Despite the obvious potential, the takaful industry has not been as successful in the Middle East as it has been in Malaysia.
"Over the last three years, Malaysian operators have generated superior margins on their family takaful portfolio compared with Middle Eastern operators," according to Salman Siddiqui, a senior financial analyst at AM Best. "Middle East companies have spent considerable time and money to develop family takaful products that have not translated into significant revenue."
Zurich is joining a competitive market in Malaysia. HSBC, AIA, MetLife, Great Eastern, Prudential and Sun Life are all writing Islamic policies either through joint ventures or standalone takaful operations, while ACR, Munich Re and Swiss Re are involved in the retakaful market.
Despite the strong growth forecasts in Malaysia, Islamic insurance has not escaped the challenges affecting the wider insurance industry, with a recent slowdown in growth.
New business in the life market has been relatively stagnant for the past three years at around M$3.5 billion, although the value of in-force business has been growing at a consistent double-digit rate, according to Malaysia's takaful industry body. On the general side, which is led by motor takaful, gross written contributions rose 6.3% — less than half the growth rate of 2014.
Malaysia's rural poor are seen as a potential growth market by the takaful industry, which is devoting resources to marketing the concept in these areas, as well as developing cheaper micro-insurance products that are more affordable.
Part of the challenge is building scale in distribution channels to exploit this opportunity. The takaful industry added more than 18,500 new agents during 2015, bringing the country's total agency force to roughly 77,000, with 83% on the life takaful side and the remaining 17% on the general side. About a quarter of the agents are bancatakaful, which sells roughly half of single-contribution life policies, while agents sell the vast majority of annual-contribution life policies.
It remains unclear whether Malaysians really benefit from Islamic financial products. It would surely be cheaper and more efficient to take advantage of tried-and-tested products developed in the rest of the world, rather than re-inventing the wheel by creating Islamic facsimiles of those products.
Of course, some proponents might argue that religious strictures prevent devout Muslims from doing so, but it is difficult to understand how products that generate substantially identical margins for banks and insurers are any less usurious than simpler products offered in conventional markets — especially when such complicated products are sold to customers with little exposure to finance.
But far be it from us to pass judgment. If it makes sense to Malaysia to promote these religiously inspired financial products to its people, we assume they must have a good reason.
MORE FROM: Islamic
It is not clear if the country's insurers are prepared for changes coming to the sector.

Allianz Life Syariah posted a 7.2% gross premium income increase in 2015, rising to US$56 million.

The product is being launched in partnership with Islamic lender Bank Muamalat to widen its customer base.